Managing Your Money: An immediate annuity could protect your savings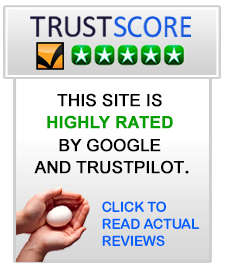 There's a good chance you will live for many years after you retire. The average 65-year-old will live an additional 17.8 years. A healthy percentage of retirees will live much longer.
But as Americans are living longer, many worry they'll outlive their money. Events of the recent years have stoked those fears. Many retirees have seen their stock investments savaged by the bear market. Those seeking sanctuary in money market funds and certificates of deposit have seen their income evaporate.
The financial services industry has a solution: it's called an immediate income annuity. These products offer a way to ensure you'll receive a check every month for as long as you live. Immediate annuities provide a way to create your own pension, using the money you've saved for retirement.
When you buy an immediate annuity, you give an insurance company your money in exchange for a guarantee that you'll receive a monthly check for the rest of your life or for a specific period of time. The amount of the payment you receive will depend on several factors, including your life expectancy and the age of your spouse if you include a spouse in your coverage. (This article continues below the calculator...)
Immediate Annuity Calculator
Here is an immediate annuity calculator. It calculates the amount of monthly income you will receive in return for a specific "Premium." Premium is the purchase amount you pay to the insurance company. With this calculator you can also find how much Premium would be necessary in order to receive a specific monthly income amount. To use the annuity calculator, simply highlight your age, state, and gender. Then enter a dollar amount in only one of the two boxes labeled "Premium" or "Monthly Income." Click "Calculate" and you will see a table with annuity quotes. Feel free to call 800-872-6684 if you have any questions about annuities or the quotes.
What you should consider before you buy an immediate annuity:
Control of your money. Even the biggest supporters of immediate annuities say you should only use them for a portion of your retirement savings. The reason: Once you hand over your money, you're locked into the agreed upon monthly payment. If you underestimate your expenses or need money to buy a new car or for an emergency, you cannot get money from your annuity. An immediate annuity cannot be cashed in.. It is an irrevocable one-time purchase.
Your heirs. If you buy an immediate annuity that just provides payments for the rest of your life, the payments will stop when you die. There will be no residual payment to your heirs, even if you die shortly after buying the annuity. However, there are ways to remedy this problem: You can set up the annuity so that it may outlast your lifetime. How? If you're married, you can buy a joint and last survivor annuity, which continues payments as long as you or your spouse is alive. If you're single and have beneficiaries, you can add a clause to your annuity that guarantees payments for a specific period, ranging from 10 to 30 years, if you died before the end of that period. In this case, your beneficiaries will continue to receive payments until the period expires. Of course, the longer the term you add to your annuity the less you receive in monthly payments. Nonetheless, this cost may be worth it since the income will continue to be paid to your heirs after you died.
Inflation. Most fixed immediate annuities provide a level payment for the rest of your lifetime. Some companies offer a fixed level Cost of Living rider which you can elect at the time you purchase your annuity. This sets up an annual percent increase to the amount of your income. In return for a larger paycheck in your later years, you will give up some income in the earlier years.
Fees. When you buy a fixed immediate annuity, you pay no loads nor management fees. That's surprisingly true for most fixed-type annuities. (If you buy a "variable" annuity, however, you will pay what's known as a "mortality and expense" fee plus an investment management fee.) There are no sales fees or back-end charges when you buy a fixed immediate annuity.
Do you have questions about annuities? You can speak with an annuity expert toll-free at 800-872-6684 (Monday-Friday, 9AM-5PM EST). Or, send your questions and comments by email here. We'll get back to you quickly with an answer!