Allianz MasterDex 5 Plus Annuity Review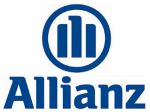 Allianz's MasterDex 5 Plus Annuity is a Fixed Indexed annuity designed for growth (not for income withdrawals). You can allocate your money, once a year on the policy anniversary, between a guaranteed interest rate account and several benchmark stock index accounts.
See which other annuities are really popular here.
+
Click To See How This Annuity Works.
Other annuities in this series: MasterDex X.
Q: What is the minimum premium I need to pay?
A:$15,000
Q: Am I paid a bonus on my initial premium at sign-up?
A:Yes, 3% premium bonus on any premiums made in the first 5 years. In some states the bonus may differ.
Q: Can I pay additional premium later on?
A: Yes. A minimum of $25 each time.
Q:Are there any age restrictions?
A:Yes. You can purchase this annuity up to age 80. In some states the age requirements may differ.
Q:In which states is the MasterDex 5 available?
A:Allianz's Masterdex 5 annuity is available in all states except NY, OR, PR, and VI.
Q: Does this annuity have an income rider (for withdrawing income)?
A: Yes, the Income Plus Rider is available at an additional cost.
Click here for the income rider brochure.
Q:For how long are surrender charges in effect?
A:10 Years
Q:Does the MasterDex 5 annuity permit any withdrawals without penalties?
A: Yes, after the first contract year.
Q: What benchmark indices do the MasterDex 5 offer?
A:Allianz's MasterDex 5 annuity offers three different indices into which you can allocate your premium. The current options are S&P 500, Nasdaq-100 and FTSE 100.
Q: What are the index account options?
A:Monthly Sum Cap, Monthly Average Spread, and Annual Point-to-Point.
Q: What is the Method for Crediting Interest or Gains?
A:Cap rates (see chart below)
To review the Midland National MNL Select annuity with an agent or to receive a free personalized illustration call 800-872-6684 or fill in the "Get My Free Quote" form in the upper right section of this page. You can also post your questions in the "Add a comment..." section below.
C51261 (9/2012)
Allianz MasterDex 5 Plus Cap Rates

Rates as of February 4, 2014

Premium Bonus
3%
Fixed Interest Account
Fixed Interest
1.40%
Monthly Sum Cap
Nasdaq-100
1.90%
S&P 500
1.90%
FTSE 100
2.00%
Annual Point-to-Point Cap
Nasdaq-100
3.25%
S&P 500
3.25%
FTSE 100
3.25%
Blended
3.25%
Monthly Average Spread
Blended
2.50%