Great American Safe Outlook Annuity Review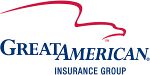 The Great American Safe Outlook annuity is a Fixed Indexed annuity designed for growth (not for income withdrawals).
Safe Outlook Highlights:
This annuity offers penalty-free interest withdrawals.
There are no fees, loads, or sales charges.
Participate in stock market gains without any downside risk.
+
CLICK TO VIEW CURRENT INTEREST RATES
Frequently Asked Questions About the Safe Outlook Annuity:
Q: What is the minimum premium I need to pay?
A: $10,000
Q: Am I paid a bonus on my initial premium at sign-up?
A: No. There is no premium bonus.
Q: Can I pay additional premium later on?
A: Yes, but only for the first two months of your annuity contract.
Q: Are there any age restrictions?
A: Yes. You can purchase this annuity up to age 85. In some states the age requirements may differ.
Q: In which states is the Safe Outlook annuity available?
A: The Safe Outlook annuity is not available in all states. Call 800-872-6684 to find out if it's available in your state.
Q: Does this annuity have an income rider (for withdrawing income)?
A: Yes. An income rider can be included with your contract for an additional fee.
Click here for the IncomeSecure rider brochure.
Click here for the IncomeSustainer Plus rider brochure.
Q: For how long are surrender charges in effect?
A: 6 Years
Q: Does the Safe Outlook annuity permit any withdrawals without penalties?
A: Yes, each year you may withdraw 10% of your account value penalty-free.
Q: What benchmark indices do the Safe Outlook offer?
A: S&P 500
Q: What are the index account options?
A: Monthly Averaging and Annual Point-to-Point.
Q: What is the Method for Crediting Interest or Gains?
A: Cap rates.
To review the Safe Outlook annuity with an agent or to receive a free personalized illustration call 800-872-6684 or fill in the "Get My Free Quote" form in the upper right section of this page.
Read more about Great American's annuities on the Great American site
See which other annuities are really popular here.