Great American Life Insurance Company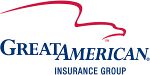 PO Box 5420 Cincinnati, OH 45201-5420
Customer Service: (800) 854-3649
Great American's Annuities
Deferred Annuities Great American SecureGain 5 Annuity Great American SecureGain 7 Annuity
Fixed Index Annuities Great American: American Legend III Annuity Great American: American Valor 10 Annuity Great American Safe Outlook Annuity Great American Safe Return Annuity
Single Premium Immediate Annuities Great American Single Premium Immediate Annuity
Protect your retirement
Our goal is to provide you with a comprehensive selection of annuities to help meet your individual retirement needs. Our fixed, fixed-indexed and variable annuities offer income you can't outlive, flexibility, customization and choices.
A rating you can trust
The leading independent insurance analyst, A.M. Best Company, rates our principal insurance subsidiaries "A (Excellent)" based on a "comprehensive quantitative and qualitative evaluation of balance sheet strength, operating performance and profile," according to A.M. Best1 as of March 27, 2009. Playing a key role in earning this rating:
1. High level of capital; 2. High risk-based capital level; 3. High portfolio quality; 4. Solid operating performance; and 5. Experienced management team.
Additionally, Standard & Poor's gives our flagship companies a financial strength rating of "A" based on "consistently solid operating performance," according to the S&P 500 Report on October 15, 2008. This rating reflects our strong competitive position in the 403(b) and annuity markets.
Investing with a stable company
One of Great American Financial Resources®, Inc.'s principal objectives is to ensure that we deliver on our promises to you. One way we do this is by maintaining a high-quality corporate investment portfolio. Fixed income investments, consisting of fixed maturity investments, cash, short-term investments and policy loans, comprise approximately 95 percent of the company's invested assets, compared to the insurance industry average of approximately 82 percent.

I was hesitant at first to buy an annuity on the internet. Once I got your quote report and read your reviews I was happy I found your website. Your phone reps were always very helpful. You made the whole thing go really simple. Thank you guys!
Read 200+ verified reviews
An American success story
Our company is one chapter in an American success story with decades of experience in the insurance marketplace, guided by an American family whose first entrepreneurial efforts began in the 1940s with a series of retail dairy stores.
Who we are today
Headquartered in Cincinnati, Ohio, GAFRI and its subsidiary companies are owned by American Financial Group, Inc., an American owned and publicly traded company on the New York Stock Exchange (NYSE: AFG), which has assets of more than $26 billion as of December 31, 2008. GAFRI subsidiaries offer a broad range of financial products, including fixed, fixedindexed and variable annuities through independent insurance agents and registered representatives.
Committed to your needs
We remain committed to creating value for you, our clients, and to providing affordable, quality products and services. We understand how important retirement security is to you and want to help you reach your goals and dreams. It's possible your retirement may last longer than 30 years,4 making it important to partner with a company that has long-term strength and a reputation for success and stability. By working with independent financial professionals, we focus on offering you quality products and superior service.
Our service sets us apart
Integrity, dedication and stability are the principles we place at the forefront of our relationships. We're committed to providing you with the first-class service you need and deserve. In fact, we take pride in providing personal attention and unparalleled service. We believe that our excellent service solidifies your successful retirement preparation and long-term relationship with us.
Count on us
In today's ever-changing marketplace, a stable company is an important factor. We know retirement planning needs, and we've been providing for them for a long time. You can count on the strength and stability of our company.
Click here to read more about the Great American Life Insurance Company