Long Term Care Annuity (LTCA)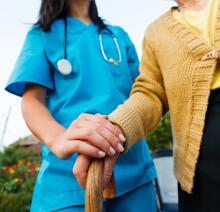 A Long Term Care Annuity (LTCA) combines estate and income features offered by traditional annuities, with long term care protection. Long term care insurance (LTCI) is designed to provide you with financial assistance for costs associated with long term care, generally those costs not covered by Medicare or a traditional health insurance plan.
Long Term Care Annuity Basics
Long term care benefits provided by a LTCA are based upon the premium dollars you paid; the greater the premium, the greater your coverage. Coverage levels typically range between 200%-300% of your initial premium deposit. If and when you require long term care, expenses will be paid from your annuity's accumulated value, up to the specified maximum monthly amount until the account value has been depleted. In some cases, extended benefits may be available for an additional cost.
Click here for the complete
Fixed Index Annuity table
Company / Product
Cap Rate
Bonus
Yrs.
Great American

American Legend III

6.10%
N/A
7
Symetra

Symetra Edge Pro 7

6.00%
N/A
7
Symetra

Symetra Edge Pro 5

5.75%
N/A
5
Midland National

Endeavor 12

5.75%
N/A
12
Protective

Protective Indexed Annuity II 7

5.30%
N/A
7
Protective

Protective Indexed Annuity II 5

5.15%
N/A
5
This is a table illustrating today's top interest rates for fixed index annuities. The table lists the name of the insurance company, years that surrender charges would apply, and the premium bonus, if any. To learn more about deferred annuities click any line in the chart or call 800-872-6684 for quick answers.
Long term care annuities often offer you optional riders worth consideration. An inflation rider is designed to protect your purchasing power over time, increasing the benefits received by a specified percentage. Some annuity contracts permit the transfer of remaining benefits to a spouse upon your premature death.
Long term care annuities can be funded using nonqualified or qualified monies or through a 1035 exchange which utilizes funds from an existing annuity or life insurance policy.
Long Term Care Annuities (LTCA) versus Long Term Care Insurance (LTCI)
Traditional LTCI policies are often paid for on a monthly or annual basis, with premiums continuing for the duration of your lifetime (some offer single premium options). A long term care annuity (LTCA) is deemed 'fully funded' once the initial premium has been paid; there are no ongoing premiums or required payments.
Most long term care insurance (LTCI) policies do not offer you a cash withdrawal benefit, or benefits in the event that you don't require long term care during your lifetime. A long term care annuity (LTCA) may allow you to access cash value during your lifetime, even if you never require care. And, when the annuity contract matures, your contract's remaining cash value may be passed onto your named beneficiaries.
Long term care insurance (LTCI) requires underwriting, which can be limiting if you have a pre-existing condition. LTCA does not require traditional underwriting and therefore could be a viable option if you would be turned down for traditional long term care insurance.

I contacted Immediate Annuities.com to buy one of my immediate annuities. They were prompt, very responsive, paid attention to detail, understood my objectives, and were superb when it came to staying on top of seeing the funds transfer and issue of new policy documents through to completion.
Read 200+ verified reviews
Qualified benefits paid by both long term care insurance policies and long term care annuities are received on a tax-free basis to the contract/policy owner.
Long term care insurance and long term care annuities both offer benefits worth consideration. If you are seeking a simple, tax-advantaged method of providing some long term care coverage, an annuity may be the most viable option.
MORE COVERAGE