Rated Age Quotes - Medically Underwritten Annuities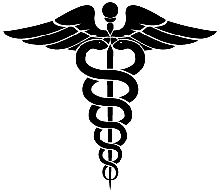 If you have a serious medical condition (see list below) you may qualify for a rated age quote which pays more annuity income than does a normal annuity. When an insurance company determines that your actuarial age is older than your chronological age the level of income calculated based on this so-called "rated age" is usually higher because the insurance company expects the duration of the income stream to be shorter, i.e., the company expects to make fewer payments.
What constitutes a "Serious Medical Condition"?
The following are examples of "ratable" conditions. This is not intended to be an exhaustive list. There are other conditions which may qualify for "rated age" underwriting.
To discuss your specific situation with us call 800-872-6684 Toll Free. We would be glad to review this with you.
| | | |
| --- | --- | --- |
| Alzheimer's | Heart Attack, Angina, Disease | Muscular Dystrophy |
| Alcoholism | High Blood Pressure | Obesity with complications |
| ALS (Lou Gehrig's Disease) | Hodgkin's Disease | Organ Transplant |
| Angioplasty or Heart Surgery | Injury Due to Falls of Imbalance | Organic Brain Syndrome |
| Cancer (except basal cell) | Leukemia | Paraplegia or Quadriplegia |
| Chronic Hepatitus/Hepatitus C | Liver Disease | Parkinson's Disease |
| Congestive Heart Failure (CHF) | Lymphoma | Renal Failure |
| Cirrhosis of the Liver | Melanoma or Metstatic Cancer | Stroke |
| Diabetes with complications | Mental Illness | Transient Ischemic Attack |
| Emphysema/COPD | Multiple Sclerosis (MS) | Vascular Disease |
How do I apply for a "Rated Age" determination?
It is a lot simpler to apply for a rated age determination than to apply for a life insurance policy. You do not have to meet with a paramedic or undergo any special physical examinations. Just send us a copy of your recent hospital and medical records written at the time of significant examinations, hospitalizations (including hospital admissions and discharge reports), surgeries, or rehabilitation.
Keep in mind that your chances for obtaining a more favorable rating will increase with the number of detailed reports you submit! Note that the insurance companies may decline to underwrite an annuity if they are not provided with copies of the original records.
To obtain a medically underwritten annuity quotation:
1. Click the following link to download an Authorization to Disclose Information. Print it out, complete and sign it.
2. Put together the signed and complete form with your medical records.
3. Send all of the information to: WebAnnuities Insurance Agency, Inc. Att: Rated Age Underwriting 28 Harrison Ave, Suite 908 Englishtown, NJ 07726
Or, fax to 732-792-9777.
Please call 800-872-6684 before you begin faxing your documents.