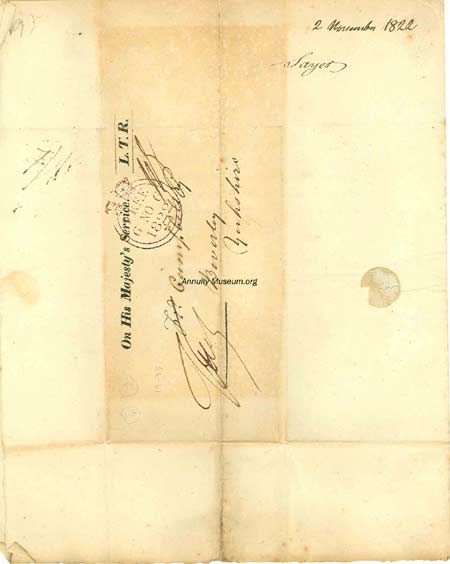 Annuity Quote from the Office for Taxes, Yorkshire.
"Sir, I am directed by the Commissioners for the Affairs of Taxes to acquaint you, that the Average Price at which the Three per Cents Reduced Bank Annuities were sold at the Bank of England on the 2nd Day of November was 81 pounds and under 82 pounds for One Hundred Pounds of Stock.
I am, Sir, Your most humble Servant,
Benj. Sayer. For the Secretary for the Affairs of Taxes. "