Fixed Annuity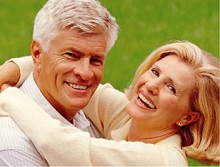 If you are interested in investing in annuities, you should know that fixed annuities are primarily used to invest in government securities and high grade corporate bonds. When you invest with fixed annuities, you are guaranteed a rate of return on your investment which is usually applied to a 10 year period of investment. There re two basic types of fixed annuities which are Guaranteed Return Annuities (GRA), which is a fixed annuity that guarantees that you will always get at least a 100% return on your investment. You will also not suffer any penalties because of any changes in the interest rates can affect your returns in the event that you choose to surrender. That is a pretty good thing to hear when it comes to investing your hard earned money.
The second type of fixed annuity is the Market Value adjustment Annuity (MVA) which is very similar to the GRA however there is no guarantee of your principle if you surrender your contract and rates rise. MVA's are a lot like a bond and they can often pay you more than GRA because of the increased short term risk of rising rates. A great deal of people prefers the fixed annuity because it is a safer type of investment to most. This type of annuity may be safer in many ways but it also ties you in for 10 years which is not very appealing to some people.
You should consider getting a fixed annuity if:
You are getting close to retirement or if you are already retired
You prefer to have the lowest risk possible when investing
If you prefer to have a fixed return on your investment
You should also know that some of the best features of getting a fixed annuity are:
Click here for the complete
Secondary Market Annuity table
| Company | Start Date | Rate | Cost |
| --- | --- | --- | --- |
| AIG | 2023-11-01 | 6.01% | $389,913 |
| NY Life | 2023-11-09 | 4.50% | $32,529 |
| MetLife | 2023-11-10 | 5.43% | $470,613 |
| NY Life | 2023-11-15 | 4.50% | $71,638 |
| New York | 2023-11-16 | 5.08% | $224,057 |
| Berkshire Hathaway | 2023-11-20 | 5.50% | $160,242 |
| Mass Mutual | 2023-11-27 | 6.17% | $198,823 |
The Simple and flexible premium products that it has to offer
The guaranteed interest rates that are available
The Tiered and indexed rates that are available
Some of the products that a fixed annuity has to offer are:
a single premium deferred annuity
a flexible premium deferred annuity
a single premium immediate annuity
You will basically be choosing your coverage based on your own individual needs. If you are interested in getting more in depth information about fixed annuities, you should consult an agent or broker to help you to find the annuity that is best for you.
You can also choose to get an annuity calculator which will help you to learn the amount of money that you can afford to invest and how much monthly payments you can afford according to your own needs, and circumstances. The annuity calculators will determine your payments and needs based on your income level and the amount of your monthly expenses so that you don't overwhelm yourself or go into debt. It certainly makes it easier. If your income expectancy during senior years is scary, you might fare better with a fixed annuity.
Is Your Annuity Company Giving You the Best Deal?
Many annuities offer a great rate to start, but then you see the interest rate drift down after the first year. Have you noticed that your annuity interest rate keeps falling? Have you paid attention to it? Every week I meet people who own annuities that are paying 3% to 4%. You could be getting more interest. You can do much better in 2 ways:
You can shop for a better rate.
You can get a locked in rate so that you won't see your interest drop after the first year.
There is a solution to this. Simply roll over or exchange your annuity for a new annuity at a potentially higher rate (surrender charges could apply---we can check that for you). On a $100,000 annuity, a better rate could potentially earn you an additional $1,500 a year, for whatever you would like to use the money for! (Comparative Annuity Reports, Jan. 2002 historical measurements show that rates between the highest and lowest single premium deferred annuities often exceed 1.5%)

Just bought my first SMA and was very happy to have gone through Immediate Annuities.com. I found them in an article in the Wall Street Journal. As a first time buyer, I had a lot of questions. But to their credit, they did a great job answering my questions directly or getting the right answers from the right people when they needed to.
Read 650+ verified reviews
In a single premium deferred annuity (SPDA), the contractholder makes one deposit at the beginning of the contract and is then prohibited from making subsequent deposits to that contract. Should he or she wish to make additional deposits, a second contract must be purchased.
Typically, most insurance companies require a minimum deposit of $5,000 to purchase a single-premium annuity. Some companies will waive the $5,000 minimum if the deposit is being made as part of an iRA. In those cases, the minimum is usually $2,000, consistent with statutory IRA limits.
The advantage of purchasing an annuity through a single premium is that there are usually no administrative fees charged on the policy. Unlike the flexible premium annuity, single premium annuities require little maintenance.