State Premium Tax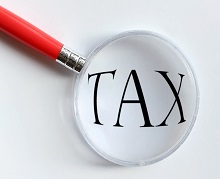 Since the mid-1800s, insurance companies in many states have been assessed a type of excise tax on the premium dollars they receive from their customers. This state levy on premiums is akin to a sales tax charged to the seller ("insurance company") but usually passed on to the buyer.
Think of it as similar to the federal communications taxes you pay on your phone bill. Verizon may owe that amount to Uncle Sam but you are reimbursing them.
When are state premium taxes due?
State premium taxes on annuities are usually applied at the time you purchase a new immediate annuity or when you annuitize an existing deferred annuity. The effect of the tax is that someone your age who paid the same dollar amount to the same insurance company but lived in one of the non-premium tax states, would receive a higher monthly income than you by the amount of the tax.
Interestingly, in Florida (see table), the major annuity companies tend to incorporate this tax in their pricing, perhaps due to competitive pressures from brokers and banks and the popularity of annuities in a largely retired population.
In the other six states, however, you'll see the premium tax rate broken out as a line item on a company illustration and the quotes will reflect the after-tax calculations.
The percent of tax owed is different by state and tax-status of your premium, i.e., whether it's qualified or non-qualified monies. Qualified money would be an IRA, 401k, 403b, or similar retirement plan. It's important to know, that in four of the six states, there is no premium tax on annuities purchased with IRA or 401k monies.
State Tax on Life Insurance and Annuity Premium

As of January 1, 2023

State of Residence
Tax Rate on Qualified Premium (e.g., IRA, 401k, 403b)
Tax Rate on Non-Qualified Premium (e.g., Savings)
CA - California
0.50%
2.35%
CO - Colorado
0.00%
2.00%
FL - Florida
1.00% (tax is absorbed by the insurance co.)
1.00% (tax is absorbed by the insurance co.)
ME - Maine
no premium tax on qualified monies
2.00%
NV - Nevada
no premium tax on qualified monies
3.50%
SD - South Dakota
no premium tax on qualified monies
1.25% on first $500,000
TX - Texas
0.04%
0.04%
WV - West Virginia
1.00%
1.00%
WY - Wyoming
no premium tax on qualified monies
1.00%
If applicable, the state premium tax, is deducted once from your premium in the year in which you buy the annuity (or convert your deferred annuity into an immediate annuity).
Also, similar to state sales taxes on clothes, appliances, or a car, if you buy an annuity in a non-tax state and move to a premium tax state, you are not charged the tax on your existing annuity.
Premium taxes are not related to federal income taxes or state income taxes, which are taxes owed on the interest you receive from your annuity.
How does the insurance company know to deduct the tax? Basically, the company relies on information you provide. If your application indicates it was signed in a premium tax state, then tax will automatically be deducted. So if you own legal residences in two states and one of the states did not charge a premium tax, you would be well-advised to consult a tax attorney to find out if it's advantageous to apply for your annuity when living in the non-tax state.