Annuity Rates & Trends (Updated Monthly)
The trends in annuity interest rates tend to mirror the trends in bond interest rates. That's because insurance companies typically invest as much as 70% of their capital in fixed income securities, notably, corporate bonds. (Contrary to popular belief, insurance companies in the aggregate invest less than 15% of their overall assets in stocks.)
To get a handle on the trends in annuity interest rates we track Moody's AAA Corporate Bond Index. This index is a conservative proxy for estimating the interest rates that insurance companies earn in their portfolios. Moody's index includes bonds with remaining maturities as close as possible to 30 years. It drops a bond when the remaining life falls below 20 years, if the bond is susceptible to redemption, or if the rating changes.
In the first chart, we compare the Moody's index with rates from the US Treasury's 10-Year Note. Since the average duration of Moody's index (black line) is 20-30 years, its yield tends to be significantly higher than the yield on the 10 year T-Note (green line).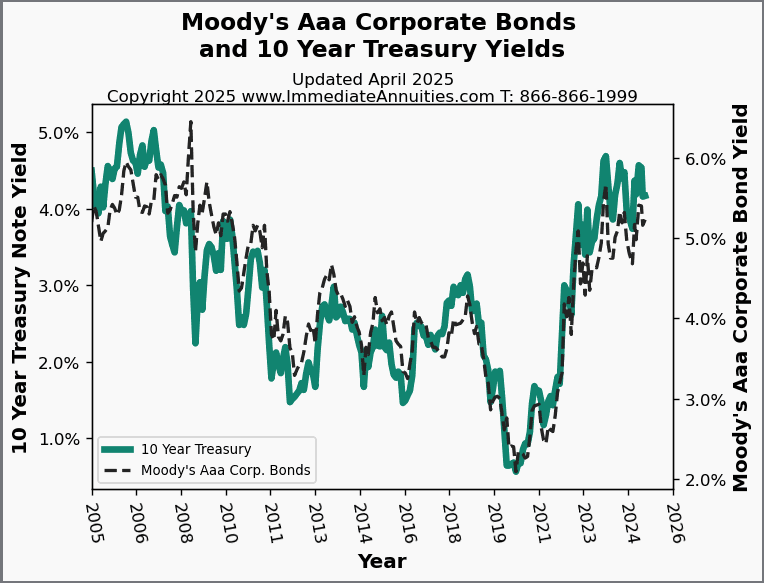 In the following charts, we compare the monthly income received from an immediate annuity (at different ages, for men and women) with the Moody's index. There is a strong correlation between the annuity payout graphs (green and pink lines) and the interest rate index (dotted lines).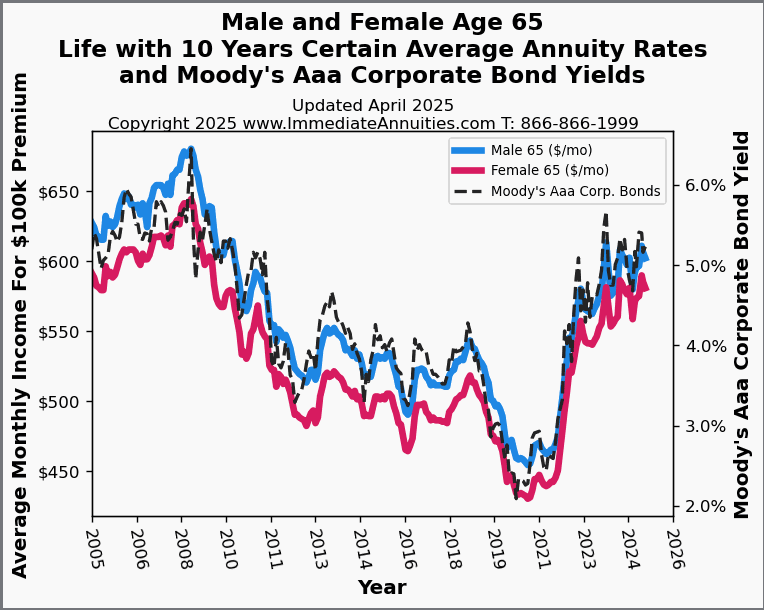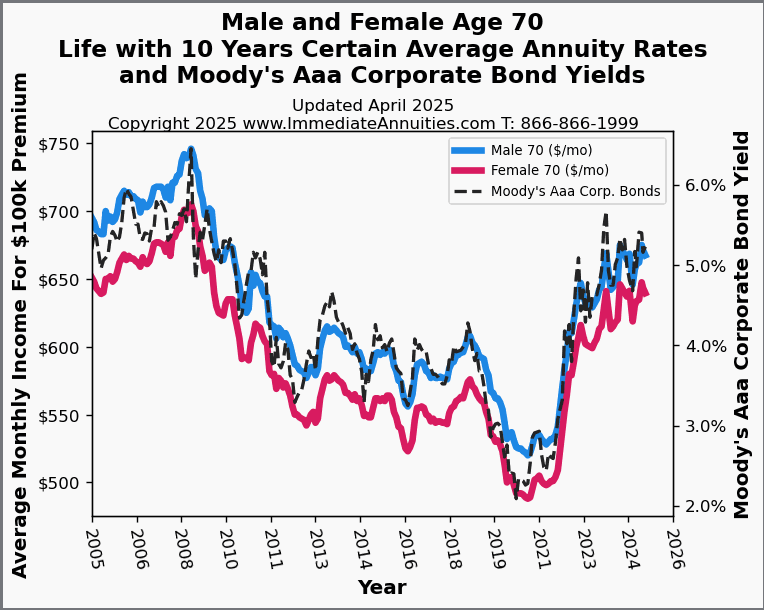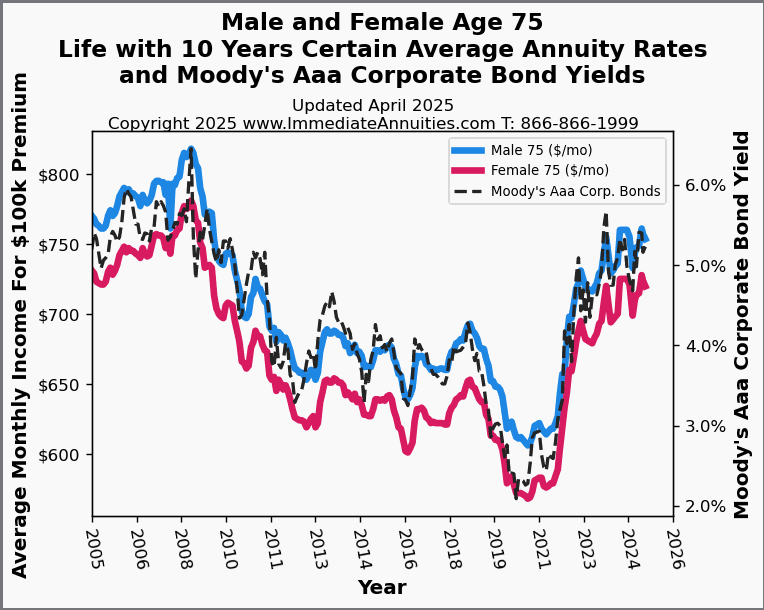 Click to view source of this data and historical charts
If you'd like to get a free, personalized annuity quote without any sales agents calling you, click this link to our Instant Annuity Calculator page.