State Guaranty Associations ("SGAs")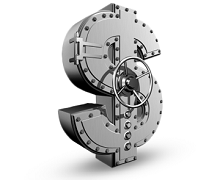 Annuities are purchased as a way to avoid market risk. In a sense, they do that. But sometimes the unlikely happens and an insurance company goes under with its annuity contracts at risk. What happens then?
What happens when an insurance company fails?
When an insurance company is having a liquidity problem, the state puts it into rehabilitation and tries to save it from becoming insolvent. If the insurance company fails from there, the state government will take it over and liquidate the assets to satisfy its obligations to policyholders.
If more money is needed after that, the state guaranty system kicks in.
What is the state guaranty system?
Unlike a bank savings account or CD (which are insured by the FDIC) annuities are not protected by any national insurance program. They depend on a state-by-state safety net with coverage differing by state. In this article I review how that system works.
Each state (plus the District of Columbia) has its own guaranty fund or guaranty association. The purpose of these funds is to protect consumers in the event an insurance company in their own state completely fails.

I was hesitant at first to buy an annuity on the internet. Once I got your quote report and read your reviews I was happy I found your website. Your phone reps were always very helpful. You made the whole thing go really simple. Thank you guys!
Read 650+ verified reviews
There also is a National Organization of Life and Health Insurance Guaranty Associations (NOLHGA) which coordinates the activities of the 50 individual state funds.
NOLHGA's website affirms that "policyholders should take comfort in knowing that state guaranty associations are there to provide protection and continuing coverage."
How does the state guaranty system work?
When the effort to keep a declining company from going bankrupt fails, the state associations will attempt to amass a pool of money to pay the policyholders. How do they do this? The other insurance companies in the state are required to chip in and bail out the failed company by covering its obligations in proportion to their own sales in that state.
Why is there so little written about the state guaranty funds?
Curiously, few consumers ever learn about the guaranty coverage available in their state.
That's because the National Association of Insurance Commissioners (NAIC), which is the chief regulatory body overseeing all insurance activity in the nation, has specifically prohibited insurance companies and agents from advertising the existence of the state guaranty fund network.
In Section 19 of its Model Act 520, passed in July, 2009, the NAIC ruled that:
"No person, including an insurer, agent or affiliate of an insurer shall make, publish, disseminate, circulate or place before the public, or cause directly or indirectly, to be made, published, disseminated, circulated or placed before the public, in any newspaper, magazine or other publication, or in the form of a notice, circular, pamphlet, letter or poster, or over any radio station or television station, or in any other way, any advertisement, announcement or statement, written or oral, which uses the existence of the Insurance Guaranty Association of this State for the purpose of sales, solicitation or inducement to purchase any form of insurance covered by the State Life and Health Insurance Guaranty Association Act."
In recent years the state of Florida, and several others, have begun to relax the rule on disclosure of the guaranty funds. But in most states it's still prohibited to advertise or mention them.
Can I rely on my state's guaranty fund to protect my annuity investment?
Knowing that your state has a guaranty fund should never be a substitute for purchasing your annuity (or any insurance product) from a company that is well-managed and financially stable. The reason is that if your insurance company was ever declared bankrupt, even though your state fund may become active in providing some protection, you may not get full coverage. Plus, payments to policyholders are never automatic. They depend on court approval and approval by your state legislature. There could be delays of many years before the bankruptcy is adjudicated, during which time your money is not available to you. So it's best never to rely on the guaranty funds when choosing the company from which to buy your annuity.
Where can I read more about my state's coverage?
If you want to learn more about the coverage offered in your state, click your state's link below (which opens into a new tab or window) or call the phone number listed for your state's fund.
News stories about insurance companies that once failed:
New York Times - Nov. 14, 2008 - What Happens When Your Insurer Goes Under? The Complete Story of Executive Life Insurance Company's Bankruptcy in 1991