Can I Buy An Annuity With My IRA or 401k?
Yes, you can move your IRA or 401k to an annuity tax-free!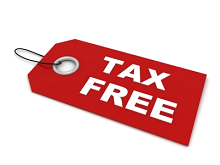 Q. Is it possible to roll over my retirement savings, such as my 401k, IRA, or 403(b) accounts into an annuity without paying taxes?
A. You can roll over your IRA, 401(k), 403(b), or lump sum pension payment into an annuity tax-free. Annuities funded with an IRA or 401(k) rollover are "qualified" plans, enabling an insurance company to create an "IRA annuity", into which you can deposit your retirement funds directly.
Additionally, you can have your employer roll over your 401(k) funds into an annuity without withholding any taxes since no mandatory withholding requirements pertain to funds directly transferred into an annuity by an employer.
Q. If I decide to roll over my IRA, 401(k), or lump sum pension payment into an annuity, will I be hit with a distribution tax?
A. NO. The reason you're permitted to roll over these payments into an annuity tax-free is because when you buy an annuity with IRA or 401k money the first thing the insurance company does is create an IRA holding account to receive your transferred funds.
So really buying an annuity with IRA money is the same as moving your money from its current IRA or 401k trustee to another IRA trustee. This kind of transaction is considered a "direct transfer" or a "direct rollover" which is tax-free. You will owe taxes on the monthly income you receive but not on the transfer.
Q. How can I find and purchase an IRA annuity?
A. Locating and purchasing an IRA or 401k annuity is easy if you take advantage of this website's services. Your first step is to use the calculators on our site to create a free instant annuity comparison report with the names and amounts offered by 10+ leading insurance companies. As you review your quotes call us at 800-872-6684 with any questions.
When you're ready to apply for your annuity, select your preferred insurance company and we'll send you that company's annuity application with an IRA or 401k transfer authorization form. We'll help you complete all the necessary paperwork.
When the insurance company receives your application it begins the roll-over process by sending your signed transfer authorization to your current IRA/401k custodian. After a few days, they in turn send the premium amount to the insurance company. That completes the transfer and your contract is issued and sent to you. As your agent we walk you through every step of the process. This services is provided free of charge.
Q. Can I "lock in" an IRA annuity rate before the insurance company receives my distribution?
A. It is possible to obtain a "rate hold" from many insurance companies. Usually, the quoted rate is maintained for several months, typically one to three, while the cash transfer takes place. "Rate hold" periods typically begin once the insurance company is in receipt of all required forms, fully completed. (For more information about the "rate hold" practices of specific insurers, please call 800-872-6684.)
Q. My money is currently in a 401(k) account. How do I roll it over to an annuity?
A. This depends on your employer's procedures for issuing such checks. Best to contact your Human Resources ("HR") department and ask them. They may send you a distribution request form to fill out. Once that's processed you'll receive a check made payable to the insurance company for your benefit.
This type of check is usually sent to the employee's home address. No problem there, since the check is made payable to the insurance company it's still considered a direct rollover and tax-free. Just send the check to the insurance company with a note explaining these are your funds to pay for the annuity you previously applied for. Around May 15th of the following year you'll get a Form 5498 from the insurance company confirming the amount on the check was invested in your IRA annuity.
Some employers accept insurance company paperwork and will cut a check that is mailed directly to them. That makes the rollover real easy.

We wanted to establish a bit of extra income. There was a good recommendation about ImmediateAnnuities.com on CNN. We also liked that we could see excellent reviews about them on Google. They were very thorough from our first inquiry to when we decided to buy our annuity from Mass Mutual. They always answered our questions promptly and followed up with the insurance company, too. We have been receiving our monthly payments since last November and couldn't be happier. What more can we say?
Read 650+ verified reviews
Q. The lump sum pension distribution check I received from my employer is made out to me rather than to the insurance company. Will I still be able to avoid taxation on the distribution?
A. YES. To avoid taxation on your distribution, you will need to roll over the funds into a 401(k) annuity within 60 days. If your distribution is not settled into an annuity within this time period, you will owe taxes on the distribution. To expedite this process, check with your insurance company to see if it is one of the many that will accept a check made out to you but endorsed to it.
Q. I am under age 59 1/2. What tax penalties will apply to me?
A. If you are thinking of making withdrawals from your IRA or 401(k) but you are not yet age 59 1/2 you can avoid the 10% federal penalty tax by transferring your IRA or 401(k) into an immediate annuity with a "life contingent" payment option. If you receive the income periodically over your lifetime you may avoid the 10% penalty tax on the money you receive. Remember, that you must choose an annuity which will pay you over the course of your (or your and your spouse's) lifetime(s) and not an annuity which only makes payments for a limited period or term certain (for a specified number of years).
You can read about this exemption from the penalty tax in Publication 590 on the IRS site. Scroll to Page 56 for the section titled "Early Distributions." Then go to the sub-section titled "Age 59-1/2 Rule," and its sub-section called "Exceptions." One of the exceptions is the "Annuity" rule which says: "You can receive distributions from your traditional IRA that are part of a series of substantially equal payments over your life (or your life expectancy), or over the lives (or the joint life expectancies) of you and your beneficiary, without having to pay the 10% additional tax, even if you receive such distributions before you are age 59½... There are two other IRS-approved distribution methods that you can use. They are generally referred to as the fixed amortization method and the fixed annuitization method." An immediate life annuity calculates its payments based on the fixed annuitization method, and, thus, satisfies the penalty exception rule.
Q. Do you provide assistance with IRA or 401k rollovers?
A. ABSOLUTELY! Since 1983, Hersh Stern, the principal of ImmediateAnnuities.com, has helped thousands of 401(k) and IRA holders roll over their lump sum pension payments to an annuity, without the need to pay taxes. This is a simple process with the right help, and we are here to answer your questions concerning rollovers and other options with expert advice. Call our customer care department toll-free at 800-872-6684 and we would be glad to help you.
IMPORTANT DISCLAIMER: This information is not intended to provide legal or tax advice. Before making any decisions related to the rollover of a qualified account into an annuity you are strongly advised to consult with proper legal or tax professionals to determine the tax consequences in your financial situation.