Secondary Market Annuities (SMAs)
America's Leading Source for Secondary Market Annuities:
Highest interest rates. Biggest inventory. New deals updated 4 times a day. Many of these SMAs can be reserved with no money down.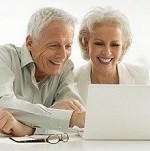 +
New to SMAs? Click to Read Our Tutorial FAQs
Q. What is a Secondary Market Annuity?
A Secondary Market Annuity (also called an 'SMA') refers to a transaction in which the current owner of an income annuity sells his future income steam to a third-party in exchange for a lump-sum payment. Annuity income streams most commonly originate from lawsuit settlements, lottery winnings, or immediate annuities.
Q. Why are the interest rates on secondary market annuities so high?
The yields on a secondary market annuity are often higher than the interest rates on an immediate annuity because the current owner of the secondary market annuity is willing to sell his income stream at a discount to receive quick cash today.
Q. If I buy a secondary market annuity is my interest rate guaranteed?
Yes, the secondary market annuity income stream is guaranteed by the financial strength of the insurance company or state lottery commission that originally issued the annuity.
Q. If I buy a secondary market annuity is it covered by my State Guaranty Association?
No, SMA's are not covered by your state guaranty association. However, immediate annuities, deferred annuities, deferred income annuities, and fixed index annuities are all covered by your state guaranty association.
Q. How is the yield on a secondary market annuity determined?
The yield on a secondary market annuity is based on when the particular secondary market annuity makes its first payment and the length of time during which the income stream continues to be paid. In most cases, secondary market annuities with deferred (delayed) starting dates and longer payment periods offer higher yields.
Q. What are the typical terms and purchase amounts for an SMA?
The typical purchase price of a secondary market annuity varies between $50,000 and $500,000, but can be higher or lower. The purchase amount is determined by what the current annuity owner will accept as payment and what a buyer is willing to pay. The terms can range between 1 and 35 years, but most are between 5 and 20 years.
Sometimes, you need to buy multiple smaller contracts in order to achieve a target income stream.
Q. Who are the parties to a secondary market annuity transaction?
The following parties are typically involved in a secondary market annuity transaction: the insurance company (or state lottery commission) which originally issued the annuity, the present owner of the annuity ("Seller"), the payee ("Buyer"), the factoring company, and the payment servicing company. Once the deal is completed the Buyer becomes the assignee of the Seller.
Q. Who governs secondary market annuity transactions?
A secondary market annuity transaction is usually governed by state laws and requires approval by a state court. A judge usually reviews the proposed transaction and grants approval when he believes it is in the best interests of the current owner.
Q. Who pays me the promised income?
In most cases, ongoing income payments will be made by the insurance company through the payment servicing company. If the income stream being purchased was originally a lottery payout, then the state lottery commission will continue payments to the buyer.
Q. Can I transfer or sell these payments later on?
The new buyer's rights in the secondary market annuity are typically not transferable, meaning once the first sale has been completed, the new owner must retain the contract for the duration of the income stream.
Q. Are secondary market annuities considered safe investments?
Secondary market annuities are financial obligations of the issuing insurance company. Continued payments are under court order and failure to continue payments is deemed contempt of court.
Q. Are there any drawbacks to secondary market annuities?
First and foremost, secondary market annuities are not liquid investments. Once the court order is in place and the payments are transferred to you, you cannot undo the transaction. Also, there is no opportunity to take a withdrawal from your secondary market annuity other than the contractually specified payments.
Additionally, secondary market annuities take some time to place and occasionally contracts are not approved by the court. This happens for a variety of reasons usually relating to the seller.
Q. What documents do I receive as a secondary market annuity buyer?
When a secondary market annuity transaction is settled the buyer typically receives the following documents called the "closing book": a letter of benefits from the seller demonstrating that the seller has the right to sell the annuity; a due diligence document proving that no other financial claims exist to that income stream; an official court order and acknowledgment letter demonstrating that the income stream has been transferred to the buyer.
Q. Who is a typical secondary market annuity investor?
Investors seeking above average returns with limited portfolio risk are ideal secondary market annuity investors. SMAs are excellent alternatives to bank issued CDs and other traditional fixed income investments. Secondary market annuity investors should also have a strong financial position and sufficient liquidity to be able to invest a suitable portion of their net worth into this type of illiquid investment.
Q. Can I purchase a secondary market annuity with IRA monies?
Yes. Self-directed IRAs provide a platform for investors to diversify their portfolio into traditional and non-traditional assets. Currently, self-directed IRA funds may be utilized to invest into SMAs. When completing this transaction using qualified funds, it is essential that it is conducted properly in order to maintain the IRA's favorable tax status.
Q. If I buy an SMA with IRA monies how is the annual IRA RMD (after age 70 1/2) calculated especially on a deferred SMA?
In order to direct the payout check to the IRA, the IRA is named in the court order for the benefit of the investor. We are not tax experts and can't comment on the RMD. To establish a cost basis, an amortization schedule is provided for your records.
Q. If I die before an SMA runs out how would my beneficiary (I have an adult son) get the remaining payments?
You won't be able to name a beneficiary on the annuity however, the annuity is a period certain obligation and will continue to your estate.
Q: Do secondary market annuities charge any fees?
A: Generally, secondary market annuities will not charge you any fees. However, some secondary market annuities use "payment servicing companies," which will sometimes charge small ongoing fees in the range of $7-$10 per monthly payment. Additionally, if you are buying your SMA within a self-directed IRA, your IRA custodian will likely charge annual fees between $75-$125 per year.
Q: What is the purpose of a payment servicing company?
A: Oftentimes, when you buy a secondary market annuity, a payment servicing company will be named in the court order rather than yourself (as the buyer). Basically, the payment servicing company is set up to receive the payment from the insurance company and forward it immediately to you. This may sound extraneous, but using a payment servicing company provides a variety of benefits. For example, you can set up direct deposit through your payment servicing company, whereas you would normally only be able to receive a paper check directly from the insurance carrier. Having a payment servicer also allows you to re-sell your SMA if a need arises in the future. If you are named directly in a court order, you cannot re-sell your SMA. Lastly, having a payment servicer named in the court order allows you to make an anonymous purchase, rather than having your name included in public record.
Q. What is a life-contingent SMA?
A life contingent SMA is based on an annuity which was initially set up to only pay during the lifetime of the original annuity owner. So while this person is living the annuity insurance company continues to make regular payments to him. The annuity payments stop at his death.
Q. If I buy a life-contingent SMA how will I receive the full term of promised payments if the underlying annuity policy is over at the death of the original annuitant?
The future income payments from a life-contingent SMA are typically guaranteed by a separate fully-paid insurance policy taken out on the life of the original annuitant. So when that person dies the beneficiary of this life insurance policy -- usually, the intermediary company -- receives a lump sum payment from the insurance company in the amount of the policy's face value. The intermediary uses these proceeds to continue to make its promised payments to you. As the investor, you are made the collateral assignee (but not the direct beneficiary) of the life insurance policy. You receive the life insurance policy with the collateral assignment at closing.
These annuities are listed in the order of their STARTING DATES. To change the sort order click: Company, Start Date, Cost, Payout, Rate, or Status. To reserve your SMA click the 'Get More Info' button, or call 800-872-6684 (M-F, 9-5 eastern). We are happy to serve you.
SECONDARY MARKET ANNUITIES (?)No deposit required for Secondary Market Annuity products with a Status 'In Stock' or 'No Deposit'. These are available for purchase immediately.

May 27, 2015

(sorted by Start Date)

(?)

If the company name is followed by (?) you can see the company's AM Best rating by putting your mouse over the (?).

(?)

Start date is when you begin to receive income payouts from your SMA.

(?)

Cost is the estimated price of this SMA. Occasionally, the final price may vary slightly from the listed price if the SMA is funded by you later than initially calculated.

(?)

Payout is the total amount of income you receive over the life of this SMA.

(?)

Rate is the effective annual percentage return you earn in this SMA.

(?)

Status tells you whether or not this SMA has been approved for transfer by the court and whether you need to make a good faith deposit in order to reserve it.

Click to

-

Prudential Life (?)

AM Best Rating: A+

2015-07-15
$40,785
$63,450
4.36 %
No Deposit

(e)

| Start Date | Income Amount | No. of Payments/Frequency | End Date | COLA/Amount |
| --- | --- | --- | --- | --- |
| 2015-07-15 | $235.00 | 270 monthly | 2037-12-15 | None |

-

Prudential (?)

AM Best Rating: A+

2015-07-20
$274,265
$318,750
3.00 %
Pre-order

(d)

| Start Date | Income Amount | No. of Payments/Frequency | End Date | COLA/Amount |
| --- | --- | --- | --- | --- |
| 2015-07-20 | $2,550.00 | 125 payments | 2025-11-20 | None |

-

Prudential (?)

AM Best Rating: A+

2015-08-01
$24,089
$28,899
4.00 %
Pre-order

(b)

| Start Date | Income Amount | No. of Payments/Frequency | End Date | COLA/Amount |
| --- | --- | --- | --- | --- |
| 2015-08-01 | $247.00 | 117 monthly payments | 2015-08-01 | None |

-

Prudential (?)

AM Best Rating: A+

2015-08-01
$24,089
$28,899
4.00 %
Pre-order

(b)

| Start Date | Income Amount | No. of Payments/Frequency | End Date | COLA/Amount |
| --- | --- | --- | --- | --- |
| 2015-08-01 | $247.00 | 117 monthly payments | 2015-08-01 | None |

(?)

If the company name is followed by (?) you can see the company's AM Best rating by putting your mouse over the (?).

(?)

Start date is when you begin to receive income payouts from your SMA.

(?)

Cost is the estimated price of this SMA. Occasionally, the final price may vary slightly from the listed price if the SMA is funded by you later than initially calculated.

(?)

Payout is the total amount of income you receive over the life of this SMA.

(?)

Rate is the effective annual percentage return you earn in this SMA.

(?)

Status tells you whether or not this SMA has been approved for transfer by the court and whether you need to make a good faith deposit in order to reserve it.

Click to

-

Prudential Life (?)

AM Best Rating: A+

2015-09-21
$44,239
$66,000
4.15 %
No Deposit

(e)

| Start Date | Income Amount | No. of Payments/Frequency | End Date | COLA/Amount |
| --- | --- | --- | --- | --- |
| 2015-09-21 | $250.00 | 168 monthly | 2029-08-21 | None |
| 2029-09-21 | $500.00 | 48 monthly | 2033-08-21 | None |

-

Prudential (?)

AM Best Rating: A+

2016-01-01
$34,015
$48,500
4.25 %
Pre-order

(c)

| Start Date | Income Amount | No. of Payments/Frequency | End Date | COLA/Amount |
| --- | --- | --- | --- | --- |
| 2016-01-01 | $500.00 | 48 monthly payments | 2019-12-01 | None |
| 2030-01-01 | $500.00 | 49 monthly payments | 2034-01-01 | None |

-

American General (?)

AM Best Rating: A

2016-08-03
$287,017
$462,040
4.25 %
Pre-order

(c)

| Start Date | Income Amount | No. of Payments/Frequency | End Date | COLA/Amount |
| --- | --- | --- | --- | --- |
| 2016-07-03 | $2,045.00 | 25 monthly payments | 2018-07-03 | None |
| 2016-08-03 | $5,000.00 | 1 lump sum | 2016-08-03 | None |
| 2018-08-03 | $1,545.00 | 187 monthly payments | 2034-02-03 | None |
| 2034-03-03 | $1,500.00 | 78 monthly payments | 2040-08-03 | None |

-

American General (?)

AM Best Rating: A

2016-08-03
$287,017
$462,040
4.25 %
Pre-order

(c)

| Start Date | Income Amount | No. of Payments/Frequency | End Date | COLA/Amount |
| --- | --- | --- | --- | --- |
| 2016-07-03 | $2,045.00 | 25 monthly payments | 2018-07-03 | None |
| 2016-08-03 | $5,000.00 | 1 lump sum | 2016-08-03 | None |
| 2018-08-03 | $1,545.00 | 187 monthly payments | 2034-02-03 | None |
| 2034-03-03 | $1,500.00 | 78 monthly payments | 2040-08-03 | None |

(?)

If the company name is followed by (?) you can see the company's AM Best rating by putting your mouse over the (?).

(?)

Start date is when you begin to receive income payouts from your SMA.

(?)

Cost is the estimated price of this SMA. Occasionally, the final price may vary slightly from the listed price if the SMA is funded by you later than initially calculated.

(?)

Payout is the total amount of income you receive over the life of this SMA.

(?)

Rate is the effective annual percentage return you earn in this SMA.

(?)

Status tells you whether or not this SMA has been approved for transfer by the court and whether you need to make a good faith deposit in order to reserve it.

Click to

-

Berkshire Hathaway (?)

AM Best Rating: A++

2017-01-01
$68,825
$189,450
4.84 %
In Stock

(e)

| Start Date | Income Amount | No. of Payments/Frequency | End Date | COLA/Amount |
| --- | --- | --- | --- | --- |
| 2017-01-01 | $275.00 | 300 monthly | 2041-12-01 | None |
| 2042-01-01 | $775.00 | 138 monthly | 2053-06-01 | None |

-

Hartford (?)

AM Best Rating: A-

2017-04-13
$213,818
$280,141
4.00 %
Pre-order

(b)

| Start Date | Income Amount | No. of Payments/Frequency | End Date | COLA/Amount |
| --- | --- | --- | --- | --- |
| 2017-04-13 | $30,000.00 | 1 lump sum | 2017-04-13 | None |
| 2020-04-13 | $100,000.00 | 1 lump sum | 2020-04-13 | None |
| 2025-04-13 | $150,141.00 | 1 lump sum | 2025-04-13 | None |

-

GABC
2017-07-01
$76,106
$98,500
3.74 %
No Deposit

(e)

| Start Date | Income Amount | No. of Payments/Frequency | End Date | COLA/Amount |
| --- | --- | --- | --- | --- |
| 2017-07-01 | $500.00 | 42 monthly | 2020-12-01 | None |
| 2021-01-01 | $1,250.00 | 62 monthly | 2026-02-01 | None |

-

Genworth (?)

AM Best Rating: A-

2017-08-11
$27,221
$31,818
3.13 %
No Deposit

(e)

| Start Date | Income Amount | No. of Payments/Frequency | End Date | COLA/Amount |
| --- | --- | --- | --- | --- |
| 2017-08-11 | $415.00 | 11 monthly | 2018-06-11 | None |
| 2018-07-11 | $428.00 | 60 monthly | 2023-06-11 | 3% |

(?)

If the company name is followed by (?) you can see the company's AM Best rating by putting your mouse over the (?).

(?)

Start date is when you begin to receive income payouts from your SMA.

(?)

Cost is the estimated price of this SMA. Occasionally, the final price may vary slightly from the listed price if the SMA is funded by you later than initially calculated.

(?)

Payout is the total amount of income you receive over the life of this SMA.

(?)

Rate is the effective annual percentage return you earn in this SMA.

(?)

Status tells you whether or not this SMA has been approved for transfer by the court and whether you need to make a good faith deposit in order to reserve it.

Click to

-

Allstate (?)

AM Best Rating: A+

2018-01-01
$139,876
$304,408
4.25 %
Pre-order

(c)

| Start Date | Income Amount | No. of Payments/Frequency | End Date | COLA/Amount |
| --- | --- | --- | --- | --- |
| 2018-01-01 | $550.00 | 96 monthly payments | 2025-12-01 | None |
| 2021-09-02 | $1,500.00 | 4 semi-decade payments | 2036-09-02 | None |
| 2026-01-01 | $650.00 | 129 monthly payments | 2036-09-01 | None |
| 2036-10-01 | $1,000.00 | 123 monthly payments | 2046-12-01 | None |
| 2046-09-02 | $13,758.00 | 1 lump sum | 2046-09-02 | None |
| 2051-09-02 | $15,000.00 | 1 lump sum | 2051-09-02 | None |

-

Allstate (?)

AM Best Rating: A+

2018-01-01
$139,876
$304,408
4.25 %
Pre-order

(c)

| Start Date | Income Amount | No. of Payments/Frequency | End Date | COLA/Amount |
| --- | --- | --- | --- | --- |
| 2018-01-01 | $550.00 | 96 monthly payments | 2025-12-01 | None |
| 2021-09-02 | $1,500.00 | 4 semi-decade payments | 2036-09-02 | None |
| 2026-01-01 | $650.00 | 129 monthly payments | 2036-09-01 | None |
| 2036-10-01 | $1,000.00 | 123 monthly payments | 2046-12-01 | None |
| 2046-09-02 | $13,758.00 | 1 lump sum | 2046-09-02 | None |
| 2051-09-02 | $15,000.00 | 1 lump sum | 2051-09-02 | None |

-

Allstate (?)

AM Best Rating: A+

2018-01-01
$139,876
$304,408
4.25 %
Pre-order

(c)

| Start Date | Income Amount | No. of Payments/Frequency | End Date | COLA/Amount |
| --- | --- | --- | --- | --- |
| 2018-01-01 | $550.00 | 96 monthly payments | 2025-12-01 | None |
| 2021-09-02 | $1,500.00 | 4 semi-decade payments | 2036-09-02 | None |
| 2026-01-01 | $650.00 | 129 monthly payments | 2036-09-01 | None |
| 2036-10-01 | $1,000.00 | 123 monthly payments | 2046-12-01 | None |
| 2046-09-02 | $13,758.00 | 1 lump sum | 2046-09-02 | None |
| 2051-09-02 | $15,000.00 | 1 lump sum | 2051-09-02 | None |

-

Symetra (?)

AM Best Rating: A

2018-01-14
$104,038
$111,844
3.00 %
Pre-order

(d)

| Start Date | Income Amount | No. of Payments/Frequency | End Date | COLA/Amount |
| --- | --- | --- | --- | --- |
| 2018-01-14 | $111,844.00 | 1 lump sum | 2018-01-14 | None |

(?)

If the company name is followed by (?) you can see the company's AM Best rating by putting your mouse over the (?).

(?)

Start date is when you begin to receive income payouts from your SMA.

(?)

Cost is the estimated price of this SMA. Occasionally, the final price may vary slightly from the listed price if the SMA is funded by you later than initially calculated.

(?)

Payout is the total amount of income you receive over the life of this SMA.

(?)

Rate is the effective annual percentage return you earn in this SMA.

(?)

Status tells you whether or not this SMA has been approved for transfer by the court and whether you need to make a good faith deposit in order to reserve it.

Click to

-

Berkshire Hathaway (?)

AM Best Rating: A++

2018-02-15
$51,525
$62,800
3.50 %
Pre-order

(d)

| Start Date | Income Amount | No. of Payments/Frequency | End Date | COLA/Amount |
| --- | --- | --- | --- | --- |
| 2018-02-15 | $800.00 | 71 payments | 2023-12-15 | None |
| 2024-01-15 | $500.00 | 12 payments | 2024-12-15 | None |

-

Aviva
2019-05-04
$79,728
$90,000
3.00 %
Pre-order

(d)

| Start Date | Income Amount | No. of Payments/Frequency | End Date | COLA/Amount |
| --- | --- | --- | --- | --- |
| 2019-05-04 | $90,000.00 | 1 lump sum | 2019-05-04 | None |

-

AVIVA Life
2019-06-01
$41,904
$60,000
4.25 %
Pre-order

(b)

| Start Date | Income Amount | No. of Payments/Frequency | End Date | COLA/Amount |
| --- | --- | --- | --- | --- |
| 2019-06-01 | $500.00 | 120 monthly payments | 2029-05-01 | None |

-

Metlife (?)

AM Best Rating: A+

2019-12-05
$45,855
$56,977
3.75 %
Pre-order

(d)

| Start Date | Income Amount | No. of Payments/Frequency | End Date | COLA/Amount |
| --- | --- | --- | --- | --- |
| 2019-12-05 | $40,000.00 | 1 lump sum | 2019-12-05 | None |
| 2024-12-05 | $16,977.00 | 1 lump sum | 2024-12-05 | None |

(?)

If the company name is followed by (?) you can see the company's AM Best rating by putting your mouse over the (?).

(?)

Start date is when you begin to receive income payouts from your SMA.

(?)

Cost is the estimated price of this SMA. Occasionally, the final price may vary slightly from the listed price if the SMA is funded by you later than initially calculated.

(?)

Payout is the total amount of income you receive over the life of this SMA.

(?)

Rate is the effective annual percentage return you earn in this SMA.

(?)

Status tells you whether or not this SMA has been approved for transfer by the court and whether you need to make a good faith deposit in order to reserve it.

Click to

-

Metlife (?)

AM Best Rating: A+

2019-12-05
$24,961
$31,224
3.50 %
Pre-order

(d)

| Start Date | Income Amount | No. of Payments/Frequency | End Date | COLA/Amount |
| --- | --- | --- | --- | --- |
| 2019-12-05 | $6,000.00 | 5 payments | 2023-12-05 | 2% |

-

Travelers
2021-01-20
$47,401
$66,921
4.00 %
Pre-order

(d)

| Start Date | Income Amount | No. of Payments/Frequency | End Date | COLA/Amount |
| --- | --- | --- | --- | --- |
| 2021-01-20 | $17,333.00 | 1 lump sum | 2021-01-20 | None |
| 2024-01-20 | $21,754.00 | 1 lump sum | 2024-01-20 | None |
| 2027-01-20 | $27,835.00 | 1 lump sum | 2027-01-20 | None |

-

Pacific Life (?)

AM Best Rating: A+

2021-01-28
$184,576
$228,818
3.93 %
No Deposit

(e)

| Start Date | Income Amount | No. of Payments/Frequency | End Date | COLA/Amount |
| --- | --- | --- | --- | --- |
| 2021-01-28 | $228,818.00 | 1 lump sum | 2021-01-28 | None |

-

MetLIfe (?)

AM Best Rating: A+

2022-01-06
$130,104
$249,136
4.50 %
Pre-order

(c)

| Start Date | Income Amount | No. of Payments/Frequency | End Date | COLA/Amount |
| --- | --- | --- | --- | --- |
| 2022-01-06 | $1,193.00 | 209 monthly payments | 2039-05-06 | None |

(?)

If the company name is followed by (?) you can see the company's AM Best rating by putting your mouse over the (?).

(?)

Start date is when you begin to receive income payouts from your SMA.

(?)

Cost is the estimated price of this SMA. Occasionally, the final price may vary slightly from the listed price if the SMA is funded by you later than initially calculated.

(?)

Payout is the total amount of income you receive over the life of this SMA.

(?)

Rate is the effective annual percentage return you earn in this SMA.

(?)

Status tells you whether or not this SMA has been approved for transfer by the court and whether you need to make a good faith deposit in order to reserve it.

Click to

-

Prudential (?)

AM Best Rating: A+

2022-04-05
$53,215
$69,658
4.00 %
Pre-order

(d)

| Start Date | Income Amount | No. of Payments/Frequency | End Date | COLA/Amount |
| --- | --- | --- | --- | --- |
| 2022-04-05 | $69,658.00 | 1 lump sum | 2022-04-05 | None |

-

Guaranty Assoc.
2022-09-03
$138,565
$225,000
4.50 %
Pre-order

(b)

| Start Date | Income Amount | No. of Payments/Frequency | End Date | COLA/Amount |
| --- | --- | --- | --- | --- |
| 2022-09-03 | $50,000.00 | 1 lump sum | 2022-09-03 | None |
| 2027-09-03 | $175,000.00 | 1 lump sum | 2027-09-03 | None |

-

Athene
2022-09-10
$37,808
$50,000
3.96 %
No Deposit

(e)

| Start Date | Income Amount | No. of Payments/Frequency | End Date | COLA/Amount |
| --- | --- | --- | --- | --- |
| 2022-09-10 | $50,000.00 | 1 lump sum | 2022-09-10 | None |

-

First Colony
2022-09-15
$50,612
$67,007
4.00 %
Pre-order

(c)

| Start Date | Income Amount | No. of Payments/Frequency | End Date | COLA/Amount |
| --- | --- | --- | --- | --- |
| 2022-09-15 | $67,007.00 | 1 lump sum | 2022-09-15 | None |

(?)

If the company name is followed by (?) you can see the company's AM Best rating by putting your mouse over the (?).

(?)

Start date is when you begin to receive income payouts from your SMA.

(?)

Cost is the estimated price of this SMA. Occasionally, the final price may vary slightly from the listed price if the SMA is funded by you later than initially calculated.

(?)

Payout is the total amount of income you receive over the life of this SMA.

(?)

Rate is the effective annual percentage return you earn in this SMA.

(?)

Status tells you whether or not this SMA has been approved for transfer by the court and whether you need to make a good faith deposit in order to reserve it.

Click to

-

Genworth (?)

AM Best Rating: A-

2022-12-07
$66,814
$117,567
4.25 %
Pre-order

(c)

| Start Date | Income Amount | No. of Payments/Frequency | End Date | COLA/Amount |
| --- | --- | --- | --- | --- |
| 2022-12-07 | $25,000.00 | 1 lump sum | 2022-12-07 | None |
| 2027-12-07 | $30,692.00 | 1 lump sum | 2027-12-07 | None |
| 2032-12-07 | $61,875.00 | 1 lump sum | 2032-12-07 | None |

-

MetLife (?)

AM Best Rating: A+

2023-07-18
$62,411
$114,445
4.85 %
No Deposit

(e)

| Start Date | Income Amount | No. of Payments/Frequency | End Date | COLA/Amount |
| --- | --- | --- | --- | --- |
| 2023-07-18 | $954.00 | 120 monthly | 2033-06-18 | None |

-

Hartford (?)

AM Best Rating: A-

2023-10-14
$31,064
$42,856
4.00 %
Pre-order

(c)

| Start Date | Income Amount | No. of Payments/Frequency | End Date | COLA/Amount |
| --- | --- | --- | --- | --- |
| 2023-10-14 | $42,856.00 | 1 lump sum | 2023-10-14 | None |

-

Pacific Life (?)

AM Best Rating: A+

2023-11-15
$143,577
$418,600
5.45 %
In Stock

(e)

| Start Date | Income Amount | No. of Payments/Frequency | End Date | COLA/Amount |
| --- | --- | --- | --- | --- |
| 2023-11-15 | $1,300.00 | 322 monthly | 2050-08-15 | None |

(?)

If the company name is followed by (?) you can see the company's AM Best rating by putting your mouse over the (?).

(?)

Start date is when you begin to receive income payouts from your SMA.

(?)

Cost is the estimated price of this SMA. Occasionally, the final price may vary slightly from the listed price if the SMA is funded by you later than initially calculated.

(?)

Payout is the total amount of income you receive over the life of this SMA.

(?)

Rate is the effective annual percentage return you earn in this SMA.

(?)

Status tells you whether or not this SMA has been approved for transfer by the court and whether you need to make a good faith deposit in order to reserve it.

Click to

-

Pacific Life (?)

AM Best Rating: A+

2024-01-01
$53,242
$75,695
4.25 %
Pre-order

(b)

| Start Date | Income Amount | No. of Payments/Frequency | End Date | COLA/Amount |
| --- | --- | --- | --- | --- |
| 2024-01-01 | $70,000.00 | 1 lump sum | 2024-01-01 | None |
| 2025-01-01 | $5,695.00 | 1 lump sum | 2025-01-01 | None |

-

Pacific Life (?)

AM Best Rating: A+

2024-08-12
$37,306
$54,339
4.25 %
Pre-order

(b)

| Start Date | Income Amount | No. of Payments/Frequency | End Date | COLA/Amount |
| --- | --- | --- | --- | --- |
| 2024-08-12 | $54,339.00 | 1 lump sum | 2024-08-12 | None |

-

Farmers New World
2024-12-19
$16,559
$27,500
4.15 %
Pre-order

(c)

| Start Date | Income Amount | No. of Payments/Frequency | End Date | COLA/Amount |
| --- | --- | --- | --- | --- |
| 2024-12-19 | $10,000.00 | 1 lump sum | 2024-12-19 | None |
| 2029-12-19 | $17,500.00 | 1 lump sum | 2029-12-19 | None |

-

Berkshire Hathaway (?)

AM Best Rating: A++

2025-01-01
$23,021
$55,100
4.50 %
Pre-order

(c)

| Start Date | Income Amount | No. of Payments/Frequency | End Date | COLA/Amount |
| --- | --- | --- | --- | --- |
| 2025-01-01 | $200.00 | 277 monthly payments | 2048-01-01 | None |

(?)

If the company name is followed by (?) you can see the company's AM Best rating by putting your mouse over the (?).

(?)

Start date is when you begin to receive income payouts from your SMA.

(?)

Cost is the estimated price of this SMA. Occasionally, the final price may vary slightly from the listed price if the SMA is funded by you later than initially calculated.

(?)

Payout is the total amount of income you receive over the life of this SMA.

(?)

Rate is the effective annual percentage return you earn in this SMA.

(?)

Status tells you whether or not this SMA has been approved for transfer by the court and whether you need to make a good faith deposit in order to reserve it.

Click to

-

Transamerica (?)

AM Best Rating: A+

2025-02-17
$100,000
$147,579
4.09 %
Pre-order

(b)

| Start Date | Income Amount | No. of Payments/Frequency | End Date | COLA/Amount |
| --- | --- | --- | --- | --- |
| 2025-02-17 | $147,579.00 | 1 lump sum | 2025-02-17 | None |

-

Transamerica (?)

AM Best Rating: A+

2025-02-17
$250,000
$368,947
4.09 %
Pre-order

(b)

| Start Date | Income Amount | No. of Payments/Frequency | End Date | COLA/Amount |
| --- | --- | --- | --- | --- |
| 2025-02-17 | $368,947.00 | 1 lump sum | 2025-02-17 | None |

-

Liberty (?)

AM Best Rating: A

2025-05-07
$129,855
$405,600
5.46 %
In Stock

(e)

| Start Date | Income Amount | No. of Payments/Frequency | End Date | COLA/Amount |
| --- | --- | --- | --- | --- |
| 2025-05-07 | $1,300.00 | 312 monthly | 2051-04-07 | None |

-

American General (?)

AM Best Rating: A

2026-02-20
$15,934
$25,000
4.33 %
No Deposit

(e)

| Start Date | Income Amount | No. of Payments/Frequency | End Date | COLA/Amount |
| --- | --- | --- | --- | --- |
| 2026-02-20 | $25,000.00 | 1 lump sum | 2026-02-20 | None |

(?)

If the company name is followed by (?) you can see the company's AM Best rating by putting your mouse over the (?).

(?)

Start date is when you begin to receive income payouts from your SMA.

(?)

Cost is the estimated price of this SMA. Occasionally, the final price may vary slightly from the listed price if the SMA is funded by you later than initially calculated.

(?)

Payout is the total amount of income you receive over the life of this SMA.

(?)

Rate is the effective annual percentage return you earn in this SMA.

(?)

Status tells you whether or not this SMA has been approved for transfer by the court and whether you need to make a good faith deposit in order to reserve it.

Click to

-

MetLife (?)

AM Best Rating: A+

2026-12-23
$391,286
$881,945
5.06 %
No Deposit

(e)

| Start Date | Income Amount | No. of Payments/Frequency | End Date | COLA/Amount |
| --- | --- | --- | --- | --- |
| 2026-12-23 | $6,411.00 | 120 monthly | 2036-11-23 | 3% |

-

MetLife (?)

AM Best Rating: A+

2026-12-23
$189,994
$427,975
5.05 %
No Deposit

(e)

| Start Date | Income Amount | No. of Payments/Frequency | End Date | COLA/Amount |
| --- | --- | --- | --- | --- |
| 2026-12-23 | $3,111.00 | 120 monthly | 2036-11-23 | 3% |

-

MetLife (?)

AM Best Rating: A+

2026-12-23
$134,419
$302,646
5.05 %
No Deposit

(e)

| Start Date | Income Amount | No. of Payments/Frequency | End Date | COLA/Amount |
| --- | --- | --- | --- | --- |
| 2026-12-23 | $2,200.00 | 120 monthly | 2036-11-23 | 3% |

-

MetLife (?)

AM Best Rating: A+

2026-12-23
$67,303
$151,323
5.04 %
No Deposit

(e)

| Start Date | Income Amount | No. of Payments/Frequency | End Date | COLA/Amount |
| --- | --- | --- | --- | --- |
| 2026-12-23 | $1,100.00 | 120 monthly | 2036-11-23 | 3% |

(?)

If the company name is followed by (?) you can see the company's AM Best rating by putting your mouse over the (?).

(?)

Start date is when you begin to receive income payouts from your SMA.

(?)

Cost is the estimated price of this SMA. Occasionally, the final price may vary slightly from the listed price if the SMA is funded by you later than initially calculated.

(?)

Payout is the total amount of income you receive over the life of this SMA.

(?)

Rate is the effective annual percentage return you earn in this SMA.

(?)

Status tells you whether or not this SMA has been approved for transfer by the court and whether you need to make a good faith deposit in order to reserve it.

Click to

-

NY Life (?)

AM Best Rating: A++

2027-03-19
$12,102
$20,000
4.38 %
No Deposit

(e)

| Start Date | Income Amount | No. of Payments/Frequency | End Date | COLA/Amount |
| --- | --- | --- | --- | --- |
| 2027-03-19 | $20,000.00 | 1 lump sum | 2027-03-19 | None |

-

Genworth (?)

AM Best Rating: A-

2027-04-15
$29,748
$50,000
4.47 %
In Stock

(e)

| Start Date | Income Amount | No. of Payments/Frequency | End Date | COLA/Amount |
| --- | --- | --- | --- | --- |
| 2027-04-15 | $50,000.00 | 1 lump sum | 2027-04-15 | None |

-

Prudential (?)

AM Best Rating: A+

2028-01-16
$87,390
$240,000
4.75 %
Pre-order

(c)

| Start Date | Income Amount | No. of Payments/Frequency | End Date | COLA/Amount |
| --- | --- | --- | --- | --- |
| 2028-01-16 | $1,000.00 | 240 monthly payments | 2047-12-16 | None |

-

Prudential Life (?)

AM Best Rating: A+

2028-02-01
$53,449
$166,800
5.39 %
No Deposit

(e)

| Start Date | Income Amount | No. of Payments/Frequency | End Date | COLA/Amount |
| --- | --- | --- | --- | --- |
| 2028-02-01 | $695.00 | 240 monthly | 2048-01-01 | None |

(?)

If the company name is followed by (?) you can see the company's AM Best rating by putting your mouse over the (?).

(?)

Start date is when you begin to receive income payouts from your SMA.

(?)

Cost is the estimated price of this SMA. Occasionally, the final price may vary slightly from the listed price if the SMA is funded by you later than initially calculated.

(?)

Payout is the total amount of income you receive over the life of this SMA.

(?)

Rate is the effective annual percentage return you earn in this SMA.

(?)

Status tells you whether or not this SMA has been approved for transfer by the court and whether you need to make a good faith deposit in order to reserve it.

Click to

-

Hartford (?)

AM Best Rating: A-

2028-10-20
$16,331
$29,378
4.54 %
No Deposit

(e)

| Start Date | Income Amount | No. of Payments/Frequency | End Date | COLA/Amount |
| --- | --- | --- | --- | --- |
| 2028-10-20 | $29,378.00 | 1 lump sum | 2028-10-20 | None |

-

Aetna
2028-11-29
$71,794
$125,633
4.25 %
Pre-order

(c)

| Start Date | Income Amount | No. of Payments/Frequency | End Date | COLA/Amount |
| --- | --- | --- | --- | --- |
| 2028-11-29 | $125,633.00 | 1 lump sum | 2028-11-29 | None |

-

Allstate (?)

AM Best Rating: A+

2028-12-15
$81,690
$150,000
4.59 %
In Stock

(e)

| Start Date | Income Amount | No. of Payments/Frequency | End Date | COLA/Amount |
| --- | --- | --- | --- | --- |
| 2028-12-15 | $150,000.00 | 1 lump sum | 2028-12-15 | None |

-

Allstate (?)

AM Best Rating: A+

2028-12-15
$70,826
$130,000
4.59 %
In Stock

(e)

| Start Date | Income Amount | No. of Payments/Frequency | End Date | COLA/Amount |
| --- | --- | --- | --- | --- |
| 2028-12-15 | $130,000.00 | 1 lump sum | 2028-12-15 | None |

(?)

If the company name is followed by (?) you can see the company's AM Best rating by putting your mouse over the (?).

(?)

Start date is when you begin to receive income payouts from your SMA.

(?)

Cost is the estimated price of this SMA. Occasionally, the final price may vary slightly from the listed price if the SMA is funded by you later than initially calculated.

(?)

Payout is the total amount of income you receive over the life of this SMA.

(?)

Rate is the effective annual percentage return you earn in this SMA.

(?)

Status tells you whether or not this SMA has been approved for transfer by the court and whether you need to make a good faith deposit in order to reserve it.

Click to

-

Commonwealth
2029-05-18
$53,129
$100,000
4.66 %
No Deposit

(e)

| Start Date | Income Amount | No. of Payments/Frequency | End Date | COLA/Amount |
| --- | --- | --- | --- | --- |
| 2029-05-18 | $100,000.00 | 1 lump sum | 2029-05-18 | None |

-

Hartford (?)

AM Best Rating: A-

2029-06-14
$40,515
$98,000
5.07 %
No Deposit

(e)

| Start Date | Income Amount | No. of Payments/Frequency | End Date | COLA/Amount |
| --- | --- | --- | --- | --- |
| 2029-06-14 | $1,000.00 | 98 monthly | 2037-07-14 | None |

-

American General (?)

AM Best Rating: A

2029-11-30
$52,865
$119,556
4.92 %
In Stock

(e)

| Start Date | Income Amount | No. of Payments/Frequency | End Date | COLA/Amount |
| --- | --- | --- | --- | --- |
| 2029-11-30 | $1,928.00 | 62 monthly | 2034-12-31 | None |

-

Erie (?)

AM Best Rating: A

2030-03-07
$25,789
$50,921
4.72 %
In Stock

(e)

| Start Date | Income Amount | No. of Payments/Frequency | End Date | COLA/Amount |
| --- | --- | --- | --- | --- |
| 2030-03-07 | $50,921.00 | 1 lump sum | 2030-03-07 | None |

(?)

If the company name is followed by (?) you can see the company's AM Best rating by putting your mouse over the (?).

(?)

Start date is when you begin to receive income payouts from your SMA.

(?)

Cost is the estimated price of this SMA. Occasionally, the final price may vary slightly from the listed price if the SMA is funded by you later than initially calculated.

(?)

Payout is the total amount of income you receive over the life of this SMA.

(?)

Rate is the effective annual percentage return you earn in this SMA.

(?)

Status tells you whether or not this SMA has been approved for transfer by the court and whether you need to make a good faith deposit in order to reserve it.

Click to

-

Prudential Life (?)

AM Best Rating: A+

2031-01-01
$245,029
$509,898
4.82 %
In Stock

(e)

| Start Date | Income Amount | No. of Payments/Frequency | End Date | COLA/Amount |
| --- | --- | --- | --- | --- |
| 2031-01-01 | $509,898.00 | 1 lump sum | 2031-01-01 | None |

-

American General (?)

AM Best Rating: A

2031-02-20
$28,433
$58,944
4.77 %
No Deposit

(e)

| Start Date | Income Amount | No. of Payments/Frequency | End Date | COLA/Amount |
| --- | --- | --- | --- | --- |
| 2031-02-20 | $58,944.00 | 1 lump sum | 2031-02-20 | None |

-

American General (?)

AM Best Rating: A

2031-08-17
$178,642
$382,758
4.81 %
In Stock

(e)

| Start Date | Income Amount | No. of Payments/Frequency | End Date | COLA/Amount |
| --- | --- | --- | --- | --- |
| 2031-08-17 | $382,758.00 | 1 lump sum | 2031-08-17 | None |

-

American General (?)

AM Best Rating: A

2031-12-02
$522,484
$1,415,644
5.14 %
In Stock

(e)

| Start Date | Income Amount | No. of Payments/Frequency | End Date | COLA/Amount |
| --- | --- | --- | --- | --- |
| 2031-12-02 | $15,396.00 | 84 monthly | 2038-11-02 | 3% |

(?)

If the company name is followed by (?) you can see the company's AM Best rating by putting your mouse over the (?).

(?)

Start date is when you begin to receive income payouts from your SMA.

(?)

Cost is the estimated price of this SMA. Occasionally, the final price may vary slightly from the listed price if the SMA is funded by you later than initially calculated.

(?)

Payout is the total amount of income you receive over the life of this SMA.

(?)

Rate is the effective annual percentage return you earn in this SMA.

(?)

Status tells you whether or not this SMA has been approved for transfer by the court and whether you need to make a good faith deposit in order to reserve it.

Click to

-

American General (?)

AM Best Rating: A

2031-12-02
$183,256
$496,149
5.13 %
In Stock

(e)

| Start Date | Income Amount | No. of Payments/Frequency | End Date | COLA/Amount |
| --- | --- | --- | --- | --- |
| 2031-12-02 | $5,396.00 | 84 monthly | 2038-11-02 | 3% |

-

American General (?)

AM Best Rating: A

2031-12-02
$135,900
$367,798
5.13 %
In Stock

(e)

| Start Date | Income Amount | No. of Payments/Frequency | End Date | COLA/Amount |
| --- | --- | --- | --- | --- |
| 2031-12-02 | $4,000.00 | 84 monthly | 2038-11-02 | 3% |

-

American General (?)

AM Best Rating: A

2031-12-02
$101,963
$275,849
5.13 %
In Stock

(e)

| Start Date | Income Amount | No. of Payments/Frequency | End Date | COLA/Amount |
| --- | --- | --- | --- | --- |
| 2031-12-02 | $3,000.00 | 84 monthly | 2038-11-02 | 3% |

-

American General (?)

AM Best Rating: A

2031-12-02
$68,052
$183,899
5.12 %
In Stock

(e)

| Start Date | Income Amount | No. of Payments/Frequency | End Date | COLA/Amount |
| --- | --- | --- | --- | --- |
| 2031-12-02 | $2,000.00 | 84 monthly | 2038-11-02 | 3% |

(?)

If the company name is followed by (?) you can see the company's AM Best rating by putting your mouse over the (?).

(?)

Start date is when you begin to receive income payouts from your SMA.

(?)

Cost is the estimated price of this SMA. Occasionally, the final price may vary slightly from the listed price if the SMA is funded by you later than initially calculated.

(?)

Payout is the total amount of income you receive over the life of this SMA.

(?)

Rate is the effective annual percentage return you earn in this SMA.

(?)

Status tells you whether or not this SMA has been approved for transfer by the court and whether you need to make a good faith deposit in order to reserve it.

Click to

-

Berkshire Hathaway (?)

AM Best Rating: A++

2032-04-22
$11,424
$25,000
4.77 %
No Deposit

(e)

| Start Date | Income Amount | No. of Payments/Frequency | End Date | COLA/Amount |
| --- | --- | --- | --- | --- |
| 2032-04-22 | $25,000.00 | 1 lump sum | 2032-04-22 | None |

-

NY Life (?)

AM Best Rating: A++

2032-10-26
$56,602
$129,243
4.86 %
In Stock

(e)

| Start Date | Income Amount | No. of Payments/Frequency | End Date | COLA/Amount |
| --- | --- | --- | --- | --- |
| 2032-10-26 | $129,243.00 | 1 lump sum | 2032-10-26 | None |

-

Berkshire Hathaway (?)

AM Best Rating: A++

2033-08-09
$16,232
$53,865
5.27 %
No Deposit

(e)

| Start Date | Income Amount | No. of Payments/Frequency | End Date | COLA/Amount |
| --- | --- | --- | --- | --- |
| 2033-08-09 | $405.00 | 133 monthly | 2044-08-09 | None |

-

American General (?)

AM Best Rating: A

2033-09-24
$103,609
$417,040
5.44 %
In Stock

(e)

| Start Date | Income Amount | No. of Payments/Frequency | End Date | COLA/Amount |
| --- | --- | --- | --- | --- |
| 2033-09-24 | $2,005.00 | 208 monthly | 2050-12-24 | None |

(?)

If the company name is followed by (?) you can see the company's AM Best rating by putting your mouse over the (?).

(?)

Start date is when you begin to receive income payouts from your SMA.

(?)

Cost is the estimated price of this SMA. Occasionally, the final price may vary slightly from the listed price if the SMA is funded by you later than initially calculated.

(?)

Payout is the total amount of income you receive over the life of this SMA.

(?)

Rate is the effective annual percentage return you earn in this SMA.

(?)

Status tells you whether or not this SMA has been approved for transfer by the court and whether you need to make a good faith deposit in order to reserve it.

Click to

-

Hartford (?)

AM Best Rating: A-

2034-08-31
$41,468
$130,880
5.22 %
In Stock

(e)

| Start Date | Income Amount | No. of Payments/Frequency | End Date | COLA/Amount |
| --- | --- | --- | --- | --- |
| 2034-08-31 | $1,558.00 | 84 monthly | 2041-07-31 | None |

-

Prudential Life (?)

AM Best Rating: A+

2034-12-08
$44,185
$114,113
4.98 %
In Stock

(e)

| Start Date | Income Amount | No. of Payments/Frequency | End Date | COLA/Amount |
| --- | --- | --- | --- | --- |
| 2034-12-08 | $114,113.00 | 1 lump sum | 2034-12-08 | None |

-

American General (?)

AM Best Rating: A

2035-01-31
$278,261
$1,048,032
5.37 %
In Stock

(e)

| Start Date | Income Amount | No. of Payments/Frequency | End Date | COLA/Amount |
| --- | --- | --- | --- | --- |
| 2035-01-31 | $6,418.00 | 5 monthly | 2035-05-31 | None |
| 2035-06-30 | $6,610.00 | 132 monthly | 2046-05-31 | 3% |

-

American General (?)

AM Best Rating: A

2035-01-31
$135,845
$509,127
5.36 %
In Stock

(e)

| Start Date | Income Amount | No. of Payments/Frequency | End Date | COLA/Amount |
| --- | --- | --- | --- | --- |
| 2035-01-31 | $3,118.00 | 5 monthly | 2035-05-31 | None |
| 2035-06-30 | $3,211.00 | 132 monthly | 2046-05-31 | 3% |

(?)

If the company name is followed by (?) you can see the company's AM Best rating by putting your mouse over the (?).

(?)

Start date is when you begin to receive income payouts from your SMA.

(?)

Cost is the estimated price of this SMA. Occasionally, the final price may vary slightly from the listed price if the SMA is funded by you later than initially calculated.

(?)

Payout is the total amount of income you receive over the life of this SMA.

(?)

Rate is the effective annual percentage return you earn in this SMA.

(?)

Status tells you whether or not this SMA has been approved for transfer by the court and whether you need to make a good faith deposit in order to reserve it.

Click to

-

American General (?)

AM Best Rating: A

2035-01-31
$82,972
$359,270
5.36 %
In Stock

(e)

| Start Date | Income Amount | No. of Payments/Frequency | End Date | COLA/Amount |
| --- | --- | --- | --- | --- |
| 2035-01-31 | $2,200.00 | 5 monthly | 2035-05-31 | None |
| 2035-06-30 | $2,266.00 | 132 monthly | 2046-05-31 | 3% |

-

American General (?)

AM Best Rating: A

2035-01-31
$48,067
$179,635
5.35 %
In Stock

(e)

| Start Date | Income Amount | No. of Payments/Frequency | End Date | COLA/Amount |
| --- | --- | --- | --- | --- |
| 2035-01-31 | $1,100.00 | 5 monthly | 2035-05-31 | None |
| 2035-06-30 | $1,133.00 | 132 monthly | 2046-05-31 | 3% |

-

MetLife (?)

AM Best Rating: A+

2035-08-01
$57,084
$192,355
5.25 %
In Stock

(e)

| Start Date | Income Amount | No. of Payments/Frequency | End Date | COLA/Amount |
| --- | --- | --- | --- | --- |
| 2035-08-01 | $2,076.00 | 87 monthly | 2042-10-01 | 2% |

-

Metlife (?)

AM Best Rating: A+

2036-01-18
$43,408
$156,795
6.00 %
Pre-order

(b)

| Start Date | Income Amount | No. of Payments/Frequency | End Date | COLA/Amount |
| --- | --- | --- | --- | --- |
| 2035-05-18 | $3,858.00 | 36 monthly payments | 2039-04-18 | 2.00% |
| 2036-01-18 | $3,782.00 | 4 monthly payments | 2036-04-18 | None |

(?)

If the company name is followed by (?) you can see the company's AM Best rating by putting your mouse over the (?).

(?)

Start date is when you begin to receive income payouts from your SMA.

(?)

Cost is the estimated price of this SMA. Occasionally, the final price may vary slightly from the listed price if the SMA is funded by you later than initially calculated.

(?)

Payout is the total amount of income you receive over the life of this SMA.

(?)

Rate is the effective annual percentage return you earn in this SMA.

(?)

Status tells you whether or not this SMA has been approved for transfer by the court and whether you need to make a good faith deposit in order to reserve it.

Click to

-

American General (?)

AM Best Rating: A

2036-06-03
$113,935
$532,247
6.00 %
Pre-order

(b)

| Start Date | Income Amount | No. of Payments/Frequency | End Date | COLA/Amount |
| --- | --- | --- | --- | --- |
| 2036-06-03 | $3,696.00 | 144 monthly payments | 2048-05-03 | None |