Required Minimum Distribution (RMD)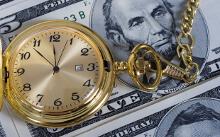 Required minimum distributions are mandatory withdraws you must take from your pre-tax IRA or 401K accounts each year. These required minimum distributions, known as "RMDs", are required by the IRS so your pre-tax accounts can start being taxed. The rules governing RMDs can be found on the IRS's website: Retirement Plans FAQs regarding Required Minimum Distributions.
Recently, the SECURE Act changed the age at which you have to start taking your RMDs. If you were born before July 1, 1949, your RMD age is still 70½. However, if you were born on or after this date, the new RMD age is 72.
In this article, we'll review how RMD rules apply to immediate annuity contracts. Income annuities purchased with pre-tax money have special treatment from the IRS. Some people use income annuities not only for guaranteed lifetime income but also to help manage their RMDs. If you are looking to reduce your RMDs while guaranteeing future income, you may also consider a QLAC annuity.
To see how much money you could get from an IRA annuity, use the blue annuity quote calculator on this page. On the next page, you'll see different types of annuities available to you. From there you can even get guaranteed instant quotes from top-rated carriers online.
Immediate Annuities and Required Minimum Distributions
Let's begin with a pretty typical RMD question about immediate annuities.
Question: I am 70 years old. I recently transferred $100,000 from my $300,000 traditional IRA to buy an immediate annuity. Yesterday, I received my first payment from the insurance company. How do I calculate my RMD since I'll be RMD age soon? Do I combine the $100,000 I transferred to the annuity with my $200,000 IRA or is the annuity separate from the money remaining in my Traditional IRA?
Answer: The first thing you need to know is that RMD rules are different for different types of annuities. There is one set of rules for pre-tax money used to purchase an immediate annuity and another set of rules for pre-tax money put into a deferred annuity. I'll explain.
With an immediate annuity, a lump sum of money is irrevocably converted into a guaranteed income stream. This irrevocable conversion happens through a process called "annuitization". When an IRA or 401k is annuitized, you no longer include the value of that annuity in future RMD calculations. The IRS considers your an IRA immediate annuity to have satisfied its future RMDs, but only for the money inside of that immediate annuity. In other words, you don't have to include the $100,000 you annuitized in your RMD calculations, but you still have to take RMDs on the remaining $200,000 in your Traditional IRA. We'll get into more detail about RMDs and immediate annuities later.
This treatment for RMDs is unique to immediate annuities. If you own an annuity with an account value or cash value, such as a deferred annuity or fixed index annuity, then the cash amounts in that annuity would be subject to RMDs.
Why are immediate annuities "exempt" from RMDs?
There are two reasons for this:
First, an immediate annuity does not have a cash value to use in an RMD calculation. When you buy an immediate annuity, you are purchasing a contractual promise from an insurance company for a guaranteed income stream. You no longer own an account with an underlying cash balance. In general, you can't even make any withdraws from your immediate annuity. Recently, however, some companies have begun to offer cash advances in their immediate annuity contracts but that has not affected the principle mentioned here.
A second reason why the IRS has determined that an annuitized IRA should be excluded from RMD calculations is because of the level-nature of immediate annuity payments. An immediate annuity income stream is usually a non-increasing payment stream. The same monthly amount paid to you at age 70 is paid to you when you reach 80 and beyond. The payments, once established, do not change as you get older. RMD distributions, on the other hand, are required to increase as a proportion of the total value of your IRA holdings as you age. So there is a unique challenge in fitting level immediate annuity payments into an increasing RMD model.
A hypothetical RMD calculation for an immediate annuity
Let's look at an example to see why RMDs would not work for an immediate annuity.
If you transferred $100,000 to the IRA annuity at age 72 you may receive $7,250 a year, or 7.25% of your premium in annual income (annuity rates change often, you can get your best annuity quotes from the blue calculator on this page). But at age 72 the RMD table calls for only a 3.9% annual distribution, which is just $3,900.
How To Calculate Your Required Minimum Distribution
Find your IRA balance from December 31st of the previous year. Divide this amount by the distribution period found on the chart below using the age you will turn on your birthday this year. This is your RMD amount for this year.
Example: If your IRA balance was $100,000 and your age is or will be 75 this year, you would divide the balance by 22.9. Your RMD for this year would be $4,366.82. You can find the IRS worksheet here.
Age
Distribution
Period
Age
Distribution
Period
Age
Distribution
Period
70
27.4
86
14.1
102
5.5
71
26.5
87
13.4
103
5.2
72
25.6
88
12.7
104
4.9
73
24.7
89
12.0
105
4.5
74
23.8
90
11.4
106
4.2
75
22.9
91
10.8
107
3.9
76
22.0
92
10.2
108
3.7
77
21.2
93
9.6
109
3.4
78
20.3
94
9.1
110
3.1
79
19.5
95
8.6
111
2.9
80
18.7
96
8.1
112
2.6
81
17.9
97
7.6
113
2.4
82
17.1
98
7.1
114
2.1
83
16.3
99
6.7
115
1.9
84
15.5
100
6.3
85
14.8
101
5.9
So at age 72 the immediate annuity could be said to "over distribute" a larger share of your $100,000 than is required if you left the money in an IRA. A lifetime annuity would continue to pay you $7,250 a year for the rest of your life. Yet, the RMD table does not require a 7.25% withdrawal from IRA holdings until you reached age 87.
If you live beyond age 87, you would still receive the same level annuity payments, but these payments would no longer keep pace with the increasing RMD withdrawal schedule required for IRAs.
Due to these complexities, the IRS has decided that if you annuitize your IRA monies you are considered to have satisfied RMDs with respect to those funds.
The IRS regulations regarding RMDs and immediate annuities are difficult to wade through, but the reference is here. These regulations apply to distributions of an IRA or 401k paid in the form of periodic annuity payments for the owner's or beneficiary's life (or the joint lives of the owner and beneficiary), or over a comparable period certain and where the payments are nonincreasing. This is the definition of a fixed immediate annuity contract.
What about RMDs in the year in which I buy my annuity?
Although you won't have to calculate RMDs on your immediate annuity in any other year, the year in which you buy your immediate annuity, you need to make sure you won't have an RMD shortfall.

I contacted Immediate Annuities.com to buy one of my immediate annuities. They were prompt, very responsive, paid attention to detail, understood my objectives, and were superb when it came to staying on top of seeing the funds transfer and issue of new policy documents through to completion.
Read 650+ verified reviews
Here's how to go about it: add up all the monthly payments you received (or, are expected to receive) from the annuity in the first year and subtract that amount from your total required minimum distribution obligation for that premium amount in that year. You must make up any required minimum distribution shortfall from other lump sum (non-annuitized) IRA or 401k accounts you own.
Sometimes, it's easier to take care of the first year's RMD by simply removing the full RMD amount from the IRA lump sum before you convert it into an immediate annuity. That way you know you've satisfied RMDs with respect to that money for the complete first year.
Are there penalties for not taking RMDs?
The IRS requires you to begin withdrawing around 3.5% from your IRAs upon reaching age of 70-½. Failure to do so can result in steep penalties, as high as 50%. The Treasury Inspector General recently reported that as many as 250,000 tax payers fail each year to withdraw the required amount from their IRAs.
Why are so many retirees failing to meet the IRS's required minimum distribution (RMD) withdrawals?
In most cases, retirees fail to withdraw the required funds from their IRA's annually by accident. In some cases, multiple accounts spread across multiple financial institutions could play a part in this growing trend. Or, these tax payers may have simply incorrectly calculated the amount to withdraw for the given year. In any event, it's important you don't forget to withdraw the correct amount.
This FAQ reviews some of the important aspects of RMDs you may not have heard about.
How much is the penalty for failing to take RMDs?
Currently, the IRS can assess a penalty as high as 50% of the amount that should have been taken out. For example, if you were required to withdrawal $10,000 from your IRAs and you failed to do so, your IRS penalty could be as high as $5,000! In addition, you will be responsible for federal income taxes on the $10,000 amount once you do take the RMD.
I failed to take out RMDs in prior tax years. Is there a penalty?
Yes. There is no statute of limitations on how far back the IRS can look for RMD mistakes. If you have discovered mistakes in prior year's withdrawal amounts, correct those figures immediately.
If you can provide evidence that you made a reasonable mistake when calculating distributions for prior years, the IRS does have the ability to waive penalty fees. The most common reasons considered for waiving fees include serious illness or dementia.
How can I avoid IRS penalties in the future?
The most important thing to do is accurately track all of your IRA accounts at various firms. Your total annual distributions from these IRA accounts must be coordinated. Of course any IRA monies you've converted into an immediate annuity would not be subject to or trigger RMD penalties.
More RMD FAQs
Q: How are RMD's taxed? A: RMD's are taxed as ordinary income.
Q: Is it possible to take withdrawals from my IRA accounts prior to the age of 70 ½? A: Yes, you can take withdrawals from your IRA accounts at any point. However, distributions taken prior to you reaching the age of 59 ½ are subject to an IRS early withdrawal penalty of 10%.
Q: I have several 401k plans still with former employers. Do I need to consider the balances in those accounts when calculating my annual RMD's? A: Yes. Distributions made from qualified plans and/or IRAs count toward your annual RMD requirement.
Q: How do I calculate the amount I owe in RMD's each year? A: Your annual required minimum distribution amount is based on your age and your total investable qualified assets. Locate the divisor number (in the RMD table on this page) for your age. Divide the total amount you have invested in qualified plans and IRA accounts (except immediate annuities) by this divisor number. This will be your RMD withdrawal amount for this tax year.
Q: I am married. Will my spouse's age impact my RMD amount? A: Your spouse's age can impact your required minimum distribution amount; for example, if he or she is listed as your IRA account's sole beneficiary or is more than 10 years younger than you.
Q: I have multiple IRA and 401k accounts, each with a different cost basis. Does my cost basis impact the amount owed in RMD's? A: Generally the term "cost basis" should not apply to IRA or 401k accounts. Cost basis, also called tax basis, refers to the amount of after-tax money you invested and is used to calculate if you have a taxable gain when you sell the investment.
Typically, contributions to an IRA or 401k are made with pre-tax money. So there is no cost basis. However, if you made nondeductible contributions with money on which you already paid taxes you shouldn't be taxed again when you withdraw them. Best, to consult a CPA for detailed instructions on how to handle RMDs when there is a cost basis.
More Coverage: IRS Boston College