Short Term Health Insurance Policy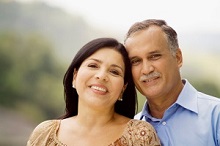 A short term health insurance policy is just right for those who are currently living in the U.S.A., and are either waiting on another Plan or are now in-between jobs. It is also applicable for those without any sort of medical health cover, and for students who have just graduated.
For Instance, Fortis Short Term Health Insurance Offers:
$1-2 million health cover for medical expenses
The freedom of the insured patient to consult or visit a doctor or hospital of his choice, and to choose from 30-365 days, with daily rates on hand.
Non-U.S.residents can avail of this Plan, but with the provision that they should have lived in the U.S.for a period of at least 12 months.
The tenure of cover of a short term health insurance policy would range from one month to twelve months. If you feel that you need an insurance policy for more than twelve months, it would be smart to take a look at other individual/family health insurance policies.
Before we discuss the feasibility of short term health insurance, it is important to understand the meaning of long term care health insurance. A long term care health insurance policy alludes to the various health care services used by those insured patients who have prolonged illness or disability. Long term medical care services also cover daily routine activities such as assistance in bathing, dressing and meals. Both Medicare and Employer Health Insurance do not cover these services. While long term care insurance policies do pay for such sort of services, they are expensive. Before you buy such a policy , be sure that you could afford to pay the premium both now and later.
Click here for the complete
Deferred Annuity table
Company / Product
Rate
Yrs.
Oceanview

Harbourview 10

5.10%
10
Americo

Platinum Assure Series 7

5.50%
7
Americo

Platinum Assure Series 6

5.45%
6
Americo

Platinum Assure Series 5

5.40%
5
Americo

Platinum Assure Series 4

5.15%
4
Oceanview

Harbourview 3

5.10%
3
Americo

Platinum Assure Series 2

4.30%
2
This is a table illustrating today's top interest rates for deferred annuities. The table lists the name of the insurance company, annual effective yield, and the number of years for which the yields are guaranteed. To learn more about deferred annuities click any line in the chart or call 800-872-6684 for quick answers.
Feasibility of Short Term Health Insurance Policy
Because of the generally non-renewable nature of the short term health insurance policy that ought to be considered only for those people who are in-between insurance covers, and not as a replacement for a standard and comprehensive health insurance policy.
Cover of a Short Term Health Insurance Policy
While most short term health insurance policies cover most of the medical services that a permanent medial insurance policy may do, there are a few notable differences.
Short term health insurance policies are structured so as to guard against sudden illness or accidents. They do not extend their cover to include a pre-existent medical condition, and also do not usually cover any preventive medical care benefits-like immunizations, dental and vision care, and physical examinations.
Medical services usually covered by a temporary health insurance policy are lab and x-ray tests, emergency and prescription medicine, ambulance, and home/hospital medical care. Most short term health insurance policies can be extended to cover spouse and dependants.
The Cost of a Temporary Health Insurance
A Short term health insurance policy is extremely affordable. A standard temporary health insurance policy could have a monthly premium for as low as $25, and is most often under $100.

Just bought my first SMA and was very happy to have gone through Immediate Annuities.com. I found them in an article in the Wall Street Journal. As a first time buyer, I had a lot of questions. But to their credit, they did a great job answering my questions directly or getting the right answers from the right people when they needed to.
Read 650+ verified reviews
Please note however, that this variation in cost/rates is on account of the deductible( a deductible refers to a sum of money that you pay each year, upfront, for your medical costs, before your insurance firm starts to pay up) on the insurance cover, which can be as high as $2500 and as low as $250.Most short term health insurance policies also need a co-insurance ( Coinsurance is the sum of money that you pay for medical services in a PPO or fee-for-service scheme, after you have borne the deductible) of about 20-50%. (This is the usual percentage of expenses that you pay for most medical services).
A sound short term health insurance policy will carry a just maximum payout amount ($2 million is fair), and there is also a reasonable enough ceiling on your out-of -pocket costs.
The fastest way to short term health insurance is via the internet. Being a consumer product you could gain access to competitive short term health insurance quotes in under a minute.