How to Find Top Annuity Rates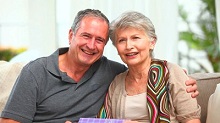 In the aftermath of the great financial meltdown, from which few escaped unscathed, immediate annuities have taken center stage as your lead role in the unfolding drama of economic uncertainty. Just as they did in the turmoil of the Great Depression, immediate annuities are, once again, emerging as a bastion of income security if you are concerned with your financial future. Today your challenge is to wade through the vast marketplace of annuities that are available to find the top immediate annuity rates.
Life insurance companies have done their best to meet the increasing demand for income security, so much so that there are now dozens of immediate annuity products for you to choose from. That can be very intimidating. The good news is that most immediate annuities from top providers are very similar in their structure and their options. Once you narrow the field somewhat, it is easy for you to compare between them.
Comparing Immediate Annuity Features
Immediate annuities really serve only one purpose, albeit a very important one, and that is to convert your lump sum of capital into a guaranteed stream of income for a specific period of time, or for your life. From one annuity to the next, the mechanics for accomplishing this are the same. A life insurer takes your deposit and invests it in its own portfolio of bonds to generate interest. Based on an assumed annuity rate of interest, the insurer then calculates how much income can be paid out to you for the desired period of time. The income received is partially a return of your original capital and interest earned.
If the desired period of time is for your lifetime, the insurer uses mortality tables to determine your life expectancy which is then divided into periodic payments. The income payment is calculated to payout all of your capital plus the earned interest by the end of the payment period. If you live beyond your life expectancy, the life insurer is obligated to continue the make periodic payments for as long as you live. This is the income longevity insurance you pay for when you purchase an immediate annuity.
If you are married, you can structure the annuity to guarantee an income payment on both lives, so that, when one of you dies, the surviving spouse will continue to receive the payments for life. If you want your heirs to benefit from your annuity after you both die, there are various options which can be selected that will pay either the remaining annuity balance to your beneficiaries through installments, or will pay for a specified number of years. Your base income payment is reduced by a certain percent to cover the cost of protecting the additional life.
Because all immediate annuities are structured in much the same way, the only comparisons to be made are the payout amounts that can be generated from your specific amount of capital, or the amount of capital you require to generate a specific payment amount. Given your age and the specified time period for payments, a life insurer will be able to give you a quote based on an amount of income needed, or an amount of capital to be invested. From that standpoint, it is pretty much a straight across comparison. Additional comparisons can be made for joint life annuities as well as for any options that are added.
The challenge you face when trying to compare immediate annuity payouts, is that there so many products to compare. By adding one simple criterion you can quickly narrow the field for a more manageable comparison. If you limit your comparison to just those life insurance companies that are deemed the strongest and most stable by the independent rating firms, your field can be reduced to just 10 or 15 in a hurry. If you are looking for current annuity rates, there is a calculator on this page which will allow you to see what is currently being offered.
The best reason for you to use financial ratings as a selection tool is that the financial backing of the issuing life insurance company is, perhaps, the only true comparative feature. Put it this way. If the difference in payout between the most competitive insurer and the least competitive insurer is less than 5%, is it worth the restless nights to choose an insurer that, in the opinion of industry experts, could face financial troubles in the future? Remember, with immediate annuities, you are buying sleep insurance.
It is important to keep in mind that, once your capital is turned over to the life insurer, it cannot be returned except in the form of period payments. Therefore, it is advisable for you to choose the stronger companies even if you have to sacrifice $50 a month in income. Not to worry though; among the fifteen most highly rated companies, you will find very competitive annuity rates.
Summary
Immediate annuities are unparalleled in their ability to provide you with peace-of-mind through a guaranteed stream of income that cannot be outlived. And, while the annuity rates do vary, some being more competitive than others, the true comparative feature is the underlying capability of the life insurer who issues your annuity to be there for as long as you need. Although life insurance insolvencies are few and far between, why risk even the slightest possibility when the top immediate annuities can be found among the top life insurers.