Immediate Annuity Payouts Increase in Q3 2013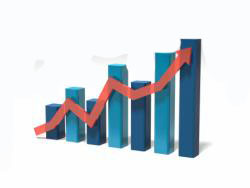 During the 3rd quarter of 2013, immediate annuity rates experienced an increase of 6%, which is the largest quarterly jump in payouts since 2009. Overall rates have risen by 12% this year, reaching the highest point in nearly 2 years, according to Annuity Shopper magazine.
Despite fluctuations seen in the annuity markets over the past several years, these increases, largely driven by a strengthening corporate bond interest rates; mark steady industry improvements. A single premium immediate annuities purchased today could pay as much as 11% more than the equivalent contract purchased just one year ago.
One notable finding in the October, 2013, Annuity Shopper report is that industry payout rates range drastically, by as much as 10% between insurance companies for the same benefit. Future and current retirees should compare payout rates from several insurance companies to ensure that they are receiving the best possible payout for their premium dollars.
Despite these marked increases in immediate annuity payouts this year, it is important to consider weak global business conditions and the secular trend for interest rates, which continues to decline. While immediate annuity payouts may be higher today than a year ago, insurance companies will lower those payouts over time in order to manage increasing longevity and potentially weakening corporate bond interest over the long term.
MORE COVERAGE:
Bankrate