Tips When Buying an Immediate Annuity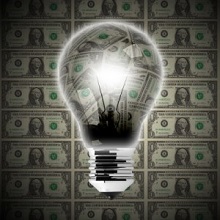 As you prepare for your retirement, one of the top questions on your mind is how to ensure that you have a guaranteed income stream for life. Running out of income and assets during retirement is one of the leading concerns of current and future retirees. One of the best strategies for turning your retirement assets into an income stream is to buy an immediate annuity.
When considering whether an immediate annuity makes sense for your specific financial situation, Hersh Stern, CEO of WebAnnuities suggests using the following checklist to help guide you through the process:
1. Review Your Income Needs with a Qualified Financial Planner - Begin your process by consulting with a competent financial planner. Discuss all approaches to generating income in retirement from your available assets. Many planners recommend you allocate a portion of your wealth to creating a steady, guaranteed income stream that you cannot outlive. An immediate annuity may fit the bill.
Get quick answers to your annuity questions: Call 800-872-6684 (9-5 EST)
2. Review Pricing Options - Search the internet for immediate annuity quotes and find a site that will provide you a no-obligation list of itemized quotes from a number of highly-rated insurance companies. Be sure that the quotes you are comparing are current, and in writing. You should not rely on verbal quotes.
3. Review Available Payment Options - With immediate annuity quotes; you have the option of choosing a number of different payment types. Don't rely solely on a basic single or joint life quotation. Review quotes with beneficiary and premium refund options. And, as you compare quotes, be sure that they are for 'like' payment options.
4. What happens to my premium payment or income stream if I die prematurely? In the case of life only annuities, the premium dollars you paid for your immediate annuity are forfeited upon death. However, most annuity companies offer optional riders that return the remainder of your unused premium dollars in the event of your premature death. So, be sure to inquire about refund options when gathering quotes.
5. Review how long the annuity quotes are valid for - Annuity rate quotes generally have an expiration date; i.e. 7 days, 14 days. After this time frame, the quote expires. Many insurance companies will accept your application without funding and lock in the quote. You then have up to 60 days to fund your contract.
6. Ask about how your health status will impact your annuity application - If you have a life-reducing health condition be sure to share this information with your insurance agent up front. You may be eligible for a medically underwritten annuity which will pay you more per month.
7. Read the fine print! As with any important financial decision, it is advisable to read the fine print prior to signing the dotted line. Review the annuity illustration or quote. Ask the agent to provide you with a specimen contract. If you have any concerns or questions about the language, be sure to address them with your insurance agent before you buy the annuity.
8. Satisfaction Guaranteed - Know that whatever decision you make, your satisfaction is guaranteed! You have 10 days (or 30 days, in some states) from the day your contract is delivered to you to request that the insurance company refund your full premium to you. No questions asked. This is called the "free look" period, during which you can have a family member or attorney review the contract to make sure it provides you with the coverage you had in mind to buy.
MORE COVERAGE: