What is an Annuity?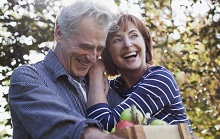 An annuity is a contract between an individual or entity and an insurance company. Premiums are deposited into the annuity contract and, unless it is an immediate annuity, those funds will grow on a tax-deferred basis.
Immediate vs. Deferred Annuities
The income benefit offered by an annuity can be either immediate or deferred; starting immediately upon placing premium into the contract or at either a pre-determined or flexible future date.
However, deferrred annuity contracts do not require the annuity owner to withdrawal an income stream; then can withdrawal income as needed from the interest made, or may take a lump sum at the end of the contract.
Immediate Annuities involve a single premium deposit and are referred to as single premium immediate annuities (SPIA). These annuities are designed to provide a guaranteed income stream to the annuity owner for a specified period of time, or for the duration of their lifetime. The income stream is determined by the amount deposited, the age of the annuity owner, the annuity owner's life expectancy and prevailing interest rates.
While deferred annuities are not designed to produce an immediate income stream, there are income options available. Deferred annuities provide a platform for premium deposits to grow on a tax-deferred basis until they are withdrawn.
Within the deferred annuity category, there are three primary types:
1. Annuities that pay a fixed rate of interest on the premium dollars deposited.
2. Variable annuities that allow the contract owner to choose and manage investments which operate in similar fashion to non-qualified mutual funds. The cash value in this type of annuity will fluctuate with the prevailing markets.
3. Hybrid annuities which offer a guarantee interest rate and the opportunity to capitalize on upward market movements by associating the internal rate of return to an index, such as the DJIA or S&P 500.
How Safe are Annuities?
With any type of investment, there is a certain level of inherent risk to consider. The security offered by an annuity is partially dependent upon the type of contract selected as well as the financial strength of the underlying insurance company.
Fixed annuity contracts offer guarantees on the interest rate paid, so for investors seeking securities, this may be the best option. With regard to capital security, beyond the financial strength of the issuing insurance company, state guarantee associations offer additional levels of financial protection.
Who is the Ideal Investor for an Annuity?
Due to the wide variety of annuity contracts available on the marketplace today, there is an option to fit virtually any investor's respective financial needs. The primary reason investors seek annuity contracts as part of their portfolios is for their guarantees.
Guaranteed interest rates, guaranteed income streams, and protection of capital are principle drivers for placing premium into an annuity contract. Guaranteed interest rates offer assurance that an investor's capital will continue to grow as they prepare for or enter retirement.

Just bought my first SMA and was very happy to have gone through Immediate Annuities.com. I found them in an article in the Wall Street Journal. As a first time buyer, I had a lot of questions. But to their credit, they did a great job answering my questions directly or getting the right answers from the right people when they needed to.
Read 650+ verified reviews
While these interest rates may not initially be as appealing as broader market gain potential, they do provide security. Guaranteed lifetime income streams offer current and future retirees assurances that they will not outlive their capital, a primary concern amongst aging adults. Essentially, annuities can offer investors a form of 'insurance' against life's "what-if" scenarios.
How to Choose the Best Annuity for your Given Needs
With so many annuity products available on today's marketplace, choosing the right one for your financial needs and goals may initially seem overwhelming.
The first thing to consider is the type of annuity that best fits your needs; immediate or deferred. Once you narrow down the type of contract that best suits your financial situation, consider the added riders and options available. Do you need a death benefit? Is inflation protection important to you?
To help guide you through this process, be sure to consult with a licensed insurance professional. They will listen to your needs and concerns and provide answers and product options for your consideration. With this information, you can get the best contract to add to your investment portfolio.
More Coverage: US Senate Cornell University