Why It's So Important to Know the Annuity You're Buying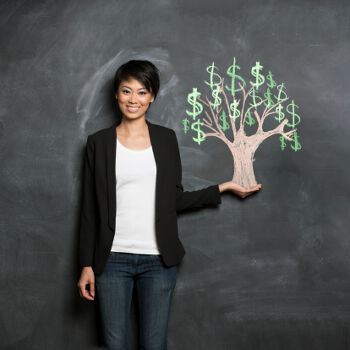 Choosing the right annuity can bring you sufficient and regular income throughout retirement.
Have you thought about what your income source will be after you've retired?
Annuities offer a fabulous way to generate income for life, and save for retirement. But just like any other money matters, choosing the right annuity is crucial. Everyone's situation is different - there's no one-size-fits-all when it comes to picking an annuity.
Before you park your hard-earned capital in an annuity, make sure you're choosing the right one.
Which Annuity is Right For You?
There are many factors you need to look at before you decide which type of annuity is right for your situation. Your age, your health, and how soon you plan to retire (if you haven't already done so) are all factors that will influence your annuity purchasing decision.
For instance, if you're already retired and are dependent on a regular fixed income right now, an immediate annuity might make more sense. This type of annuity will provide you with savings to last until your death.
If you'd like to see an immediate income annuity calculation, simply enter your age, income start date, and amount to invest, in our Immediate Annuity Quote Calculator, and click the Get My Quote button. Your quote will appear instantly on the next page.
If you have not retired yet, and still have some time to build up your retirement cushion, a deferred annuity might be more attractive. With this type of annuity, you can convert part of your retirement savings into a guaranteed income stream later in life. You can also personalize the annuity to fit your needs at the time of purchase, such as deciding when you want the payments to start, and the type of annuity payment.
What Could Go Wrong if You Make the Wrong Choice?
You're locking in to an annuity once you buy it. With such rigidity, you'd better be certain that the annuity you've chosen is going to work well for you over the long haul. Not only are annuities legal contracts, but they will generally lock you in for your lifetime.
Here are a couple of scenarios where making the wrong choice could be detrimental to your retirement situation:
Choosing the wrong payout type. If you purchase an immediate annuity, you'll receive the biggest yearly payout if you choose a single-life annuity that will stop paying out after you die. But if you're married and your spouse is relying on that income stream, you would be better off taking a smaller payout that will pay your spouse throughout his or her life.
People who are married should instead consider a joint-life annuity, which will continue to pay the remaining spouse after the paying spouse has died. Before you select the type of payout for your annuity, you need to go over your financial plans and ensure your spouse will be taken care of long after you've passed on.
Diving into an annuity buyback offer. Back in the late 1990's and early 2000's when interest rates were higher, many insurance companies were offering generous guarantees. A few of these older annuities had payouts and death benefits that were based on the investor's initial investment as well as high annual returns.
Things have changed since then, and after the economic crisis in 2008, many of these insurance firms have been trying to get rid of these guarantees and are starting to offer annuity investors a lump sum to cash out. However, these older annuities are often a lot more valuable than the newer ones being offered. You'd be making a big mistake jumping on these buyback offers if you still have the lifetime income that you had when you initially bought your annuity.
How to Pick the Right Annuity for You
There are a number of questions you need to ask yourself and your insurer before you buy into a specific annuity.
What do you need the annuity for? If you're already retired or are getting close to it and need a regular income right away, you may want to consider an immediate fixed annuity. On the other hand, if you intend to leave your annuity to your children, a deferred annuity with a death benefit might be something worth looking at.

I was hesitant at first to buy an annuity on the internet. Once I got your quote report and read your reviews I was happy I found your website. Your phone reps were always very helpful. You made the whole thing go really simple. Thank you guys!
Read 650+ verified reviews
Will you need the money right away? If you're going to need the cash within the next two to five years, you should think about any surrender fees that could affect the principal amount if you withdraw early.
What is the minimum guaranteed return on the annuity you're thinking of buying? A guaranteed minimum return is the amount of money you'll be making no matter what. The minimum guaranteed return will be stated in the case of fixed annuities, which will let you see what your annual payout would look like in the worst-case scenario.
What are the surrender fees if you withdraw early? If you decide to cash out on your deferred annuity early, you might be subject to what's called a 'surrender' fee. These fees vary among different insurers. Generally speaking, the longer you hold onto the annuity, the lower the surrender fees will be.
What types of death benefits are available? A death benefit is what your beneficiaries will receive if you pass away. With certain immediate annuities, your beneficiaries can receive the remainder of any unpaid premiums. In the case of deferred annuities, whatever the cash value of the annuity is at the time of your death will be the paid out to your beneficiaries.
As you can see, the options will vary depending on the specific financial and life situation you happen to be in.