Don't Expect Annuity Rates to Increase by Much Soon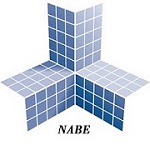 The National Association for Business Economics (NABE) just released its September 2014 Outlook, including a survey on the direction of future interest rates. This group of 46 professional economists and forecasters are predicting that interest rates at the end of 2015 will be lower than the levels that the Federal Reserve is currently projecting interest rates to be. If their forecast is correct, annuity rates of return will likely remain subdued for another year or two.
Of the economists polled by NABE, 43% expect the first Fed increase in rates will not occur before the second quarter of 2015 and 26% believed the first increase will not occur before the third quarter of 2015. These economists are betting that the central bank will take a more cautious path. This is in line with the stock and bond markets which in recent months have not been pricing in a rapid increase in Fed interest rates.
Recent comments by Chicago Federal Reserve Bank President Charles Evans (on Sept 29, 2014), confirm that the Fed will move more slowly to increase rates than the public thinks. "We should be exceptionally patient in adjusting the stance of U.S. monetary policy," Evans said, adding, "I favor delaying liftoff until I am more certain that we have sufficient momentum in place toward our policy goals. And I think we should plan for our path of policy rate increases to be shallow."
For annuity buyers, waiting until next year for rates to be significantly higher may not result in the hoped for increase in benefits.