Multi-Year Guaranteed Annuity Ladders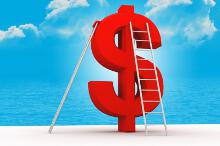 There's a tendency to postpone investing your money in fixed interest annuities when interest rates are so low—even the highest rate on a five-year MYGA annuity today is only 3 percent (as of August, 2015).
But there is an annuity investment strategy that can provide you with higher yields: it's called annuity laddering.
Here's how it works: You buy a portfolio of MYGA annuities with staggered rate guarantee periods (so-called 'maturities') over several years. As the annuities reach their 30-day penalty-free window, you reinvest the proceeds tax-free (using a Section 1035 exchange) into another MYGA that best fits your retirement income needs.
Click here for the complete
Deferred Annuity table
Company / Product
Rate
Yrs.
Equitrust Life

Certainty Select 10

6.00%
10
Oxford Life

Multi-Select 9

5.35%
9
Equitrust Life

Certainty Select 8

5.70%
8
Americo

Platinum Assure Series 7

5.60%
7
Equitrust Life

Certainty Select 6

5.65%
6
Nassau

MYAnnuity 5x

5.60%
5
Americo

Platinum Assure Series 4

5.45%
4
Sentinel Security Life

Personal Choice Annuity 3

5.60%
3
Oceanview

Harbourview 2

5.15%
2
This is a table illustrating today's top interest rates for deferred annuities. The table lists the name of the insurance company, annual effective yield, and the number of years for which the yields are guaranteed. To learn more about deferred annuities click any line in the chart or call 800-872-6684 for quick answers.
For example, if you had $200,000 to invest in a MYGA annuity ladder, you might put $50,000 in a three-year MYGA, a five-year MYGA, a seven-year MYGA, and a ten-year MYGA (with each annuity being one step of the ladder). When the three-year annuity matures, you'd reinvest in another three-year bond if you wanted to maintain the duration of the ladder, and take advantage of higher yields. (Typically, the longer the term of the annuity, the higher the yield.)
Regardless, penalty-free withdrawals of interest earned or up to 10% with some contracts, would be available to you on a regular basis over the period.
A MYGA annuity ladder will provide some protection against rising interest rates. If rates increase, you can purchase higher-yielding annuities with the annual income from the MYGAs or as each MYGA in your ladder matures.
When building a MYGA ladder, it pays to shop around.
A big mistake many investors make in building an annuity ladder is to simply rely on one insurance company's or one broker's offers. MYGA annuity rates vary quite a bit between different sources.
Our free online MYGA resources can help investors select the best MYGAs for their needs when building ladders.
MYGA ladders do come with some risks.
The issuer of the annuity should be a well-rated company. While very rare, you want to avoid buying an annuity from a company that may default.
To be sure, creating and maintaining a MYGA annuity ladder takes some time and effort. Many investors will benefit from consulting with a trusted advisor to help them construct the ladder.
For motivated investors, building an annuity ladder can lead to a stable foundation of retirement income.