Benefits of Immediate Annuities: Pacific Life Updates Retirement Income White Paper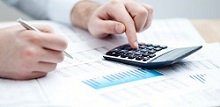 By Hersh Stern - Revised Sunday, November 12, 2023
Dr. Mathew Greenwald's white paper entitled "A New Generation Retirement Strategy" was recently revised by the commissioning company, Pacific Life. The white paper set out to examine and analyze a variety of factors affecting today's retirees, including global, demographic and economic challenges. The paper's findings suggest new approaches for producing efficient income, challenging traditional financial concepts and strategies.
This is a Longevity Annuity calculator. Select your age, gender, state of residence, and income start date. Then enter a dollar amount in the "Investment" box. Click "Calculate" to instantly view your annuity quotes. Call 800-872-6684 if you have any questions about your quotes or annuities, in general.
Dr. Greenwald asserts that a comfortable financial retirement requires the implementation of lifetime income strategies. His recommendations focus on two strategies:
utilizing immediate annuities to provide a guaranteed, lifetime income stream and
allocating a greater percentage of an investment portfolio to equities.
These strategies enable retirees to capture the inherent growth potential and inflation protection offered by equities and the stability of guaranteed income offered by immediate annuities.
Greenwald's report includes illustrations of how the strategy benefits retirees in addition to information about immediate annuities.
MORE COVERAGE: