Is An Immediate Annuity Right For Me?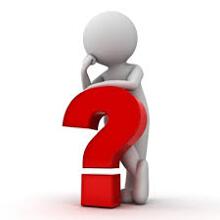 Whether you are planning for retirement or are already there, an immediate annuity can bring you peace of mind, a secure future and extra benefits that you may not have considered.
An immediate annuity allows you to convert a lump sum of money – whether it's from savings or another source such as an insurance payment or a real estate sale – into a regular payment that is guaranteed for a certain amount of time, even for the rest of your life. This type of annuity is called immediate because payments begin right away.
If you'd like to see an Immediate Annuity calculation, simply enter your age, income start date, and amount to invest, in our Immediate Annuity Calculator, and click the Get My Quote button. Your quote will appear instantly on the next page.
5 Benefits of An Immediate Annuity
An immediate annuity provides much more than a steady payment.
Security -- By choosing the right type of annuity, you are guaranteed income for the rest of your life – even if you live way past age 100!
Simplicity -- Once an immediate annuity is set up, your work is done. There are no accounts to manage from year to year, and there are no worries about "timing" the market.
More Income -- An immediate annuity provides a lot more cash flow from your investment than other safe products like money markets and CDs can. That's because the annuity gives you some principal back in each month's check. So there's more cash for trips, holidays or the special people in your life.
Flexibility -- You have total control over how you set up your annuity. There are many payment options, which means you can pick the coverage that's best for you.
Safety -- While stocks may provide outsized returns in some years, there are no guarantees. Just one really bad market year can put you back for a long time. Annuities are guaranteed by insurance companies which have given stability to clients for hundreds of years, through good times and bad.
How to Size An Immediate Annuity in Your Retirement Portfolio?
An immediate annuity can ensure your living expenses are covered during retirement. To calculate how much annuity to buy start by adding up all your recurring monthly expenses. Then subtract all your guaranteed income sources, such as Social Security and defined benefit pensions. The gap amount is what you can fill with an immediate annuity.
You can also use our comprehensive retirement income calculator tool to calculate how much annuity income to buy.
There are other types of annuities for people at different stages of life. Someone who wants to delay income payments for three years or longer should probably consider a deferred income annuity or fixed index annuity, instead.