Nationwide Income Promise Select Annuity Review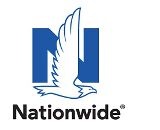 Why an immediate annuity?
As you prepare for retirement, you'll likely discuss possible solutions with your investment professional to help manage market, income and inflation risk. Additionally, longevity may be a concern to you. All of these risks have the potential to interrupt your retirement plans. The good news is that you can choose to manage these risks by adding guaranteed income solutions, like a fixed immediate annuity, to your retirement portfolio to help offset them.
Why consider a fixed immediate annuity? Because it:
1. Creates the greatest amount of immediate guaranteed income 2. Offers the ability to provide guaranteed fixed income for as long as you need it, including several lifetime income options 3.Helps protect your retirement income from market fluctuations
A fixed immediate annuity is a contract you purchase from an insurance company and is designed for long-term retirement goals. It offers guaranteed fixed income payments for a specific period of time or for life. As you're reading, please keep in mind that all guarantees and protections are subject to the claims-paying ability of Nationwide Life Insurance Company.
Why Income Promise?
Income Promise gives you the power to choose. Income Promise is a fixed immediate annuity offered by Nationwide. It may be an important part of your retirement income portfolio and gives you the power to create guaranteed income that is based specifically on your needs and your timeline through a variety of payment options and features.
Customized guaranteed income — you can choose to create income for an individual or two people (joint annuitants), for a specific period of time or for life — whatever best fits your needs
Cost-of-living adjustment (COLA) — provides you with future income increases that allow you to help protect yourself against inflation
Liquidity feature — allows you to take lump-sum withdrawals in the event of a financial emergency at an additional cost; this feature is available with any term-certain or cash-refund payment option
What do I need to know about INCOME Promise Select?
Who can own it?
Owners can be any age. However, annuitants must be age 95 or younger; there is no minimum age.
What are the minimum and maximum initial purchase amounts?

We wanted to establish a bit of extra income. There was a good recommendation about ImmediateAnnuities.com on CNN. We also liked that we could see excellent reviews about them on Google. They were very thorough from our first inquiry to when we decided to buy our annuity from Mass Mutual. They always answered our questions promptly and followed up with the insurance company, too. We have been receiving our monthly payments since last November and couldn't be happier. What more can we say?
Read 200+ verified reviews
Minimum: $10,000 Maximum: $3,000,000
It's possible to purchase more. If you choose to purchase more than the maximum, it is subject to Nationwide's approval. Subsequent payments into the contract aren't permitted.
When will I begin to receive guaranteed income payments?
Well, that's up to you. You can choose to begin guaranteed income payments anytime between 30 days and 365 days after the contract is issued. Your income start date must be selected at the time you sign your application.
How often can I receive income payments?
INCOME Promise Select gives you several income payment frequency options to choose from to match your specific needs. You can choose to receive income:
Monthly Semiannually
For your convenience, payments can be deposited directly into your bank or brokerage account, or automatically directed to pay ongoing bills like utilities, mortgage or insurance premiums.
How are my income payments calculated?
The guaranteed income payments you receive are based on several factors. Most of these factors are determined by the choices you make when you customize your contract to match your needs:
Total amount purchased (premium) Income start date Payment frequency (monthly, quarterly, semiannually or annually) Income payment option
The remaining factors are based on the annuitant's age and gender.
What is the minimum amount I will receive?
The minimum amount is $100. If any payment would be less than $100, Nationwide has the right to reduce the frequency of payments to meet the minimum requirement.
Are there tax advantages?
If you fund INCOME Promise Select with money you've already paid taxes on, then you'll have a source of income that is partially tax-free.
Customization.
Create an income plan to match your needs.
Nationwide designed INCOME Promise Select to provide guaranteed income that can complement your retirement income portfolio. Because of its features, it gives you the power to create a customized, guaranteed income stream that matches your specific needs. Here are some of the choices you will make when customizing your guaranteed income stream:

Just bought my first SMA and was very happy to have gone through Immediate Annuities.com. I found them in an article in the Wall Street Journal. As a first time buyer, I had a lot of questions. But to their credit, they did a great job answering my questions directly or getting the right answers from the right people when they needed to.
Read 200+ verified reviews
How long the guaranteed payments will last — we have several options to consider; however, you ultimately choose how long you want to receive guaranteed income payments as well as the number of lives the payments will cover
How often you will receive payments — you choose when you will start receiving income payments as well as how often you would like to receive payments
If you want your payments to increase annually — you can choose to add an annual cost-of-living adjustment (COLA) to your payments to help protect your future income against inflation
If you want access to your money — by choosing a term-certain or cashrefund option, you add the ability to take lump-sum withdrawals4 in the event of a financial emergency, as long as the purchase payment doesn't exceed $1 million
Who your beneficiary will be — you can choose who will receive any remaining guaranteed payments in the event of your death (subject to the payment option you select)
NFM-9033AO.5 (11/14)
Read more about the Nationwide Income Promise Select Annuity