The best way to buy annuities for retirement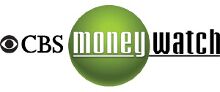 This article appears at the following website: cbsnews.com
Welcome back to my series, 16 Weeks to Plan Your Retirement. My last post discussed how invest your savings to generate retirement income. Here we'll examine the best ways to buy an immediate annuity with a guarantee of a lifetime payout -- retirement income generator (RIG) #3 from my post last week on the best ways to generate retirement income.
Annuities can have a bad reputation because of their often high fees and commissions and their dubious investment performance. But as with almost any other financial product you'll buy, including other investments, there are both good annuities and bad annuities. The best annuities have a place in your retirement income portfolio, so don't throw the baby out with the bath water. By doing your research, you can purchase annuities that are competitively priced with low fees and few bells and whistles that can drive up your costs.
Get quick answers to your annuity questions: Call 800-872-6684 (9-5 EST)
When it comes to immediate annuities, you have four choices:
1. Fixed in dollar amount 2. Inflation-adjusted 3. Variable 4. Guaranteed minimum withdrawal benefit (GMWB), also known as guaranteed lifetime withdrawal benefit (GLWB)
If you buy a fixed immediate annuity or an inflation-adjusted immediate annuity, you're done with your investment decisions regarding the money you spent on the annuity. Your payout is now locked in -- you'll have no ability to change your mind -- and your retirement paycheck won't be adjusted for changes in capital markets, either up or down.
My favorite way to buy immediate annuities is through an online shopping service such as Immediateannuities.com or Income Solutions. These services shop your annuity for the best price among a panel of insurance companies, and they strive to minimize transaction fees.
With a variable immediate annuity, your monthly payout will fluctuate according to an underlying portfolio of stocks and bonds, which you can modify even after your payments start. These types of annuities offer the potential for future growth in your monthly income, with the accompanying risk that your monthly payment could decrease if the market drops. For these annuities, I would suggest you keep your stock allocation to between one-third and two-thirds. (See my previous post for the reasons why.) Vanguard offers an immediate variable annuity that uses Vanguard mutual funds with low fees.
When shopping for GMWB annuities, you want to look for good investment performance along with low fees for both investment management and insurance guarantees. I prefer GMWB annuities with investment management fees around 50 basis points or lower, and insurance fees around 100 basis points. Vanguard's GLWB product comes close to these benchmarks, although it recently raised its insurance fee from 95 to 120 basis points.
Don't overlook your 401(k) plan when shopping for any of the above type of annuities. Recently, some 401(k) plan sponsors have been adding annuity products with institutional pricing that may offer a better deal than you could find on your own in a retail environment.
As with all the steps in this series, it might take you more than one week of homework to decide on the investments that will work best for you in your retirement years. And it might be a good idea to enlist the help of a professional advisor who doesn't have a stake in your decisions -- an advisor whom you'd pay by the hour or with a flat fee and who doesn't accept commissions. Advisors who charge a percent of assets wouldn't be too inclined to recommend an annuity, since that money won't count toward their fees.
Since you're building a paycheck that might last 20 or 30 years, it's well worth many hours of studying and analyzing the right moves for you. You won't regret the time you've spend many years from now when you've still got a reliable retirement income that has weathered future recessions.