The Brilliant Retirement Idea That Nobody Likes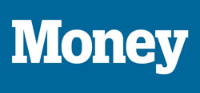 This article appears at the following website: yahoo.com
For years, Washington and Wall Street have been co-operating to create a killer retirement solution that could guarantee that millions of worried Americans won't run out of money in old age.
The only problem? Americans just don't seem to be buying in.
These retirement products, known as deferred income or longevity annuities, have long been the retirement industry's equivalent of a critical darling. In 2012, the Obama Administration's Middle Class Task Force gave them a plug . Since then the IRS has tweaked tax rules to make it easier for Americans to hold them in tax-advantage retirement accounts without running afoul of mandatory withdrawal rules.
Get quick answers to your annuity questions: Call 800-872-6684 (9-5 EST)
In some ways, longevity annuities are like the plain-vanilla immediate annuities that have been been around for generations. The basic premise: You hand over a chunk of money to an insurance company and, much like with a pension, you get a check each month for life.
The main difference? With a longevity annuity you don't collect those monthly checks until you reach a predetermined age, say 80 or 85. They are basically an insurance policy that kicks in if you (luckily) live to extreme old age. That makes them far more affordable than other types of annuities.
Buying an immediate annuity may require you to hand over a large portion of your savings. But by putting off payments for decades you can ensure yourself a comfortable dotage for just a fraction of that. For instance, for $20,000 a single 65-year-old man could purchase monthly income of $895 starting in 20 years, according to pricing website ImmediateAnnuities.com. For that level of income starting immediately, you'd pay more than $150,000.
The only problem is that sales of the longevity annuities have stalled. Between 2012 and 2014, sales seemed to be taking off, more than doubling to $2.7 billion from a small base of about $1 billion. This year though, they've been treading water. Investors bought just $1.1 billion worth in the first half of the year, about 16% below 2014's pace. Overall, sales of longevity annuities represented less than 1% of the $115 billion in total annuity sales.
Now Fidelity, which oversees nearly $3 trillion in retirement assets, including the nation's largest 401(k) business , is getting in on the act. Late last month, Fidelity announced it would offer products from three different insurers to customers of Fidelity IRAs. The move could represent a big vote of confidence , given Fidelity's size and marketing clout. These annuities are also called qualified longevity annuity contracts , or QLACs, in the context of retirement accounts.
So why haven't Americans rushed to embrace these products? One reason may be low interest rates, which mean annuities offer leaner payouts than they otherwise might. Since longevity annuities involve purchasing an income stream in the distant future, it might well be smart to put off buying. But lack of awareness and the fact that Americans just plain don't like to write big checks for benefits they may never receive are also likely factors.
Let's see if America's biggest retirement player can change that.