Why Immediate Annuities Deserve A Second Look for Your Retirement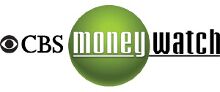 This article appears at the following website: cbsnews.com
With raw memories of the recent stock market decline, consumers are reporting strong interest in safe investments and products for their retirement, according to a recent article in DailyFinance. And insurance companies are all over this phenomenon, pitching their annuities as the answer to the need for a safe investment, as evidenced by recent surveys from both Prudential and Allianz Life Insurance Company.
Yet "annuity" seems to be a dirty word in many circles, particularly among financial advisors. They cite high fees, complicated guarantees on investment earnings, early surrender penalties, and agents who may not understand your financial goals or have your best interests at heart. I agree with many of these objections about deferred annuities, which are a retirement savings vehicle (although it's worth considering some deferred annuities from mutual fund families such as Fidelity Investments, T. Rowe Price, and Vanguard -- these are more likely to have low fees and above-average investment performance).
Get quick answers to your annuity questions: Call 800-872-6684 (9-5 EST)
But it's another story for immediate annuities, which can be quite simple and have significant advantages. An immediate annuity is a do-it-yourself pension. When you retire, you give a lump sum of money to an insurance company, and it immediately starts paying you a monthly income for the rest of your life, no matter how long you live or what happens in the economy. You can choose an annuity with a fixed monthly income, or you can purchase an annuity that either indexes your monthly income for inflation or increases it at a set rate, such as 3 percent (these latter type of annuities will cost you more). You can also continue the monthly income to your spouse or beneficiary.
Shopping for an immediate annuity is pretty simple: Just compare the amount of monthly income that your lump sum buys from different insurance companies, net of all transaction costs. Make sure you're comparing consistently regarding the annuity features, such as whether it's fixed or indexed, and whether you cover your spouse. Of course, you also need to consider the safety of the insurance company. Online services such as immediateannuities.com or Hueler's Income Solutions will help you shop for annuities by comparing monthly income amounts among various insurance companies, and showing the insurance companies' safety ratings.
Worried that your insurance company might go bankrupt and leave you high and dry? While it's true that there's no FDIC insurance for annuity products, most states have insurance guaranty funds that will protect your annuity, up to specified limits. You can check out the limits that apply to you by going to the website of your state's guaranty fund.
If you want to buy an annuity that exceeds the limits of your state's guaranty fund, then diversify your annuity purchase among more than one insurance company, so that each purchase falls below the guaranty limit. And make sure that each company has a strong safety rating; this is one area where you don't want to take chances.
Part of the confusion surrounding annuities reflects the fact that people haven't yet made a necessary change in their perspective. When you're saving for retirement, you should focus on anticipated rates of return, the attending risk, and fees; these are the factors you should be focusing on when looking at deferred annuities. When you retire, however, you need to shift your thinking and focus on generating reliable lifetime retirement income, which is the goal of immediate annuities.
Deferred annuities may not be the best investment while you're accumulating retirement savings, but immediate annuities definitely deserve a place in your retirement income portfolio. Given that you're planning for the rest of your life, it's well worth your time to investigate them.