Is Your Adviser Working In Your Best Interest?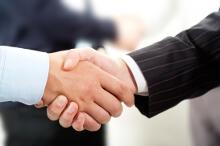 Over the last 30 years, I've spoken with tens of thousands of consumers about annuity planning, and each time I emphasize the importance of working with a trusted advisor. Yet, this small piece of advice seems to be a whole lot easier to give than to follow.
Reason is, trust usually comes from experience, and experience takes time. So if you're new to retirement planning, how would you know to select the right person from a sea of potential advisors?
You can't judge a book by its cover
I'll bet you've often used a "gut feeling" as a gauge for trust. Maybe it was the way a person looked, their tone of voice or the sense of sincerity they conveyed.
It's true, there are some people who seem to broadcast a sense of honesty, and there are others who are quite the opposite. At the end of the day, though, nothing beats experience, whether it's your own or learning how others have fared.
You may pride yourself on your ability to get a good sense of a person's character. This is fine for family and friends, but retirement planning involves business decisions. Your advisor needs to be both a trustworthy person and good at what he or she does. It's easy for your business judgment to be overruled by likability. Don't let it happen.
I've met some very nice people over the years who have called themselves financial advisors. While I wouldn't mind having lunch with them, I wouldn't trust them with my hard-earned cash. Finding an advisor you like is important, but you should also seek out someone with a track record of success.
Learning from the experience of others
Sometimes a caller will describe a negative experience with an untrustworthy broker or financial advisor. The stories range from disappointing returns to downright horror stories of theft.
The caller will tell me they fired their advisor because something felt fishy. Maybe he had recommended overly risky investments or high-fee mutual funds. Some couldn't pinpoint their advisor's exact offense but just felt something amiss.
One woman once told me she finally got fed up with being talked down to. When she asked questions, her broker would act offended and ask her why she didn't just trust his advice. This left her feeling reluctant to ask questions so she finally took notice and fired him. I congratulated her on trusting her instincts and heeding the warning signs.
A broker or financial planner can have a great track record and a long list of credentials but that's not enough.
If he or she makes you uncomfortable for some reason, trust your instincts. Switching course and hiring someone new seems like a whole lot of effort, but in the long run, you'll be glad you did.
Heed the red flags
What are some warning signs that you've encountered an untrustworthy or poor-performing financial advisor? Here are some things that should turn a green light to yellow.
He has a slick sales pitch.
When promises seem pre-packaged or rehearsed, it's time to ask questions and insist on reliable sources to back them up. Marketing tactics are designed to get you caught up in the emotion around what you're being told, moving you away from your good common sense. Ask for sources, documentation, and always insist that promises be given to you in writing.
He advises you against calling the company.
If a sales pitch sounds too good to be true, call the insurance company offering the product. You should do this before you buy, and definitely after the purchase to make sure you own what you think you bought. The customer service people at insurance companies will give you the facts about the product you are researching. Don't be shy. Pick up the phone and call them. It makes sense because that is where your money is going to be held anyway.
He's always in a rush or doesn't have enough time for you.
Your goal is to find someone who will be patient with your retirement planning and who will be around to answer the phone when you call.
There shouldn't be an urgency to make you to buy an annuity when you're not ready. You must be allowed to go at your own pace and make your annuity decisions on your time frame. Don't hesitate to tell a pushy agent "no" and to stop contacting you.
He uses pressure tactics.
Annuity promoters, especially the TV advertisers, are notorious for emailing or calling you every day until you either buy or opt out. That's what I call "submission selling." The goal of these annuity marketers is to pound you into submission until you buy. Don't let yourself be high pressured into signing anything.
He lacks industry credentials.
There are a number of professional organizations for advisors whose mission is to keep industry standards high. They only recognize professionals with solid credentials and good track records, and they provide ongoing information and training. (Hersh's credentials can be viewed here: Ethics.net.)

We wanted to establish a bit of extra income. There was a good recommendation about ImmediateAnnuities.com on CNN. We also liked that we could see excellent reviews about them on Google. They were very thorough from our first inquiry to when we decided to buy our annuity from Mass Mutual. They always answered our questions promptly and followed up with the insurance company, too. We have been receiving our monthly payments since last November and couldn't be happier. What more can we say?
Read 650+ verified reviews
If a potential advisor can't provide references or testimonials, look elsewhere.
Ultimately, the best way to discover an advisor's track record is to seek out the experience of other customers. Someone with a good reputation and satisfied customers will be more than happy to direct you to good reviews.
He's a one-trick pony.
Never let an agent show you only one annuity quote or one annuity product just because he claims this is the "best annuity available." That's sales garbage, and a huge hint that there is some type of sales incentive motivating him.
Always ask for at least two to three different companies' quotes that show the best contractual guarantees for your specific situation.
Most important of all: Conduct your business with people you trust
Planning for your retirement is a big deal. You want a partner – someone who is more than a salesperson seeking a commission (see how much agents are paid in commissions here).
Many of the decisions you make with this person will be with you for a very long time, probably for the rest of your life. That's why trusting him or her is essential.
Having been an insurance agent since 1986, I understand just how important your annuity purchase is to you. I also realize that starting the process can be daunting, confusing or even scary for some people.
That's why I've built our business around treating customers well and with respect. And why I've made the following four behaviors the cornerstone of everything we do here:
You get our full attention.
Whether you're that very rare caller who asks for an application on your first contact or you need more than a dozen conversations to feel comfortable, we want you to take all the time you need with us.
We speak in your language.
Yes, annuities can be complicated, but that doesn't mean we'll overwhelm you with terms you don't understand. Everything – and I mean everything – about our annuities can be explained in plain, simple language that you can easily understand, even if you've never thought about annuities before.
We believe that every question you have is a good question...
...and we'll answer each one honestly and patiently.
We never pressure anyone
I'm sure I've missed making sales from time to time, but I believe no pressure means that you always feel comfortable with the decision you make. In fact, you might say our customers trust us more because we respect their needs first.
I wrote this article to discuss the ways in which trust is usually built between a consumer and financial advisor. I hope you'll feel at ease now to call on our staff for any help you need with your annuity. I also encourage you to read the honest reviews from more than 250+ customers like yourself who bought their annuities through our service, so you know what to expect from our company, too.