How Does an Immediate Annuity Compare to the 4% Rule?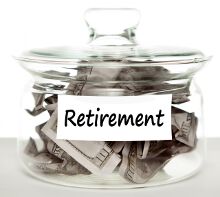 How can you get the most from your nest egg when it is time to retire? Often retirees will put two options side by side: One is an immediate annuity; the other is placing the funds in a conservative portfolio and drawing it down by 4% a year.
Many financial advisors quote research that indicates a 4% yearly drawdown is likely to preserve a portfolio over a long retirement. The 4% is the initial withdrawal, followed by increases to match inflation.
Let's see how the two options compare with the help of two imaginary brothers.
Bill retires at 65 with $1.5 million in his retirement account. In Year One, he takes out his 4% which is $60,000. Bill boosts his withdrawal each year by the inflation rate. It is likely that he will be able to do so for 30 years without running out of money, depending on his annual return.
Bill's brother Jim also retires at 65 having saved up $1.5 million, but he's got a few more expenses and wants to spend more than $60,000 a year. Jim chooses to put his money into an immediate annuity which guarantees him income for the rest of his life – however long that may be.
An average annuity payment on $1.5 million for a man Jim's age would be about $8,3000 a month. That's $100,000 a year, or over 7% of his $1.5 million nest egg. (These monthly and annual income figures change daily and were published in September 2018.)
To see how much income you would receive, simply enter your age, income start date, and amount to invest, in our Annuity Calculator, and click the Get My Quote button. Your quote will appear instantly on the next page.
Cash Flow vs. Control
Which brother took the better approach? Certainly $100,000 a year is better than $60,000, and the lifelong guarantee is very reassuring for Jim. What's more, the additional yearly cash flow will allow Jim to defer Social Security until he reaches 70, providing a larger benefit for himself and his spouse.
Nevertheless, Bill has more control over his finances. He can take more or less than the scheduled amount from his retirement account each year, depending on his personal needs and future investment performance. If he chooses, he can access larger sums from his account, as well.
If Bill stays with the basic plan, his withdrawals will keep pace with inflation. If inflation is 3% a year, his yearly withdrawal will top Bill's $100,000 payout in 20 years, by age 85.
Going forward, Bill will have more cash flow than Jim when they are elderly which can come in handy if long-term care is needed. However, should the brothers live longer, Bill may start to worry that his nest egg will be depleted.
Bill could also decide to take smaller withdrawals than scheduled, to leave some of his retirement account to heirs, while Jim's one-life annuity would leave nothing for a beneficiary.
Bill's 4% solution offers access to capital, income growth potential and the possibility of bequeathing some wealth to loved ones. While Jim could get those features in an immediate annuity, the more options he chooses, the lower his monthly payments will be.
However, Bill's strategy lacks guarantees. Poor portfolio decisions or untimely bear markets could force him to lower his annual withdrawals and change his prospects significantly.
Best of Both Worlds
Both Bill and Jim chose approaches with distinct strengths and weaknesses.
Fortunately, you are not locked in to one path or the other like our hypothetical brothers. By choosing to both purchase an immediate annuity and keep cash in a portfolio for the 4% approach, you can maintain flexibility and have an income stream that is guaranteed for life.